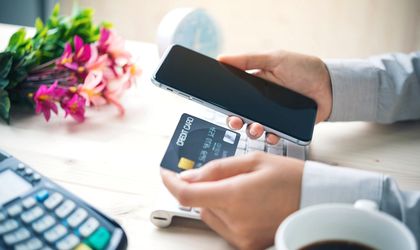 The banking system is old and in need of digitalization, but this is not easy (nor cheap) to do and the banks are struggling with it. Meanwhile, fintech companies have emerged on the right side, offering customers the services they need without the banking infrastructure.
In the future, we should see a merging of these two businesses, on the high tide of the sharing economy, as shows an analysis conducted by Soren Kyhl, Global Chief Operating Officer of Saxo Bank.
Not one day goes by without news about a new fintech start-up trying to use technology to provide better services or an existing bank entering a new IT project to keep up with the pace of technology.
However, effective and customer-oriented digitization in the financial industry requires not only IT investments, but also a fundamental change in business models.
Historically, banks and financial institutions have tried to build technologies to cover the entire value chain. The ownership of products, technology and customer relationships made sense because the banks were operating behind a regulatory wall and inflexible technologies.
But to keep up with new technologies and growing customer expectations, banks need to embrace the sharing economy, destroy this wall, and focus on their specific competence in the value chain. Most banks excel in serving their customers and delivering relevant products. Rarely do they develop the products or technology required to deliver the customer service. That's why running through partnerships is essential.
A legacy of trouble
Many banks openly admit that they are holding onto old infrastructure. Sometimes, these "spaghetti IT" systems have a 1970s mainframe and a large number of external systems, which are often held together by chewing gum and insulating tape.
Research shows that a typical European bank uses up to 80 percent of the IT budget exclusively to maintain old systems – that is, to re-start the same old engine every day. So much of the bank's resources being used for maintenance means that there's not enough room for developing new solutions designed to meet the ever-changing customer needs.
Inheritance issues do not necessarily mean that a bank today cannot offer a decent digital experience to its clients, but the situation is not sustainable in the long run and shows that the bank is inefficient, inflexible and lacks scalability. Ultimately, the bank will become so embarrassed in its own system complexities that it risks being overtaken by competition and will eventually lose to those who can offer a better and more comprehensive digital experience.
The initial reaction from the management of such a bank could be to revise the entire infrastructure. While such a solution could treat symptoms for a while, it will not solve the underlying problem.
If you decide to build a bank from scratch, you will not build anything… but you will manage to take care of everything. With a "Lego" approach, you can assemble all the technologies and infrastructure needed to provide the most you care about: good customer service. This is really the good news for "inheritance" banks: there are already available solutions to all issues.
Saxo Bank has recently collaborated with the Italian bank Generali and the MoneyFarm online investment platform to provide technology infrastructures to give customers access to global capital markets through their technology and connectivity with over 100 global suppliers of liquidity. It is very costly and time consuming for any bank or fintech company to develop and maintain its own global capital market driver. For this reason, Saxo sees the tendency to create more and more widespread partnerships in these years. Today's technology is so flexible that, for example, it is much easier for OpenAPI to generate an offer specifically tailored to the needs of its partners or customers – both front-end solutions and back-end solutions.
A shift from proprietary technology to its use
When we talk about sharing technology, it's not just about buying software from a software vendor. The financial industry is complex and highly regulated, and software vendors may not always be able to navigate the system quickly and efficiently. That is why the conclusion of partnerships with other financial institutions, which can provide basic competence as "banking as a service", is a very viable solution.
Airbnb, the largest provider of accommodation in the world, does not own real estate; Facebook, the most popular media owner in the world, does not create content, and Uber, the world's largest taxi company, does not own vehicles. This only demonstrates that this move from holding assets to capitalizing on them has transformed a very wide range of sectors and is now entering the financial industry.
If you look at CRM systems, 15 years ago, many companies were building their own systems. Today, nobody would do this and almost everyone is buying "as-a-service" CRM systems from a few global specialists like Microsoft or Salesforce. The same applies to phone operating systems, accounting programs and a host of other key services.
"I have been analyzing the telecommunications industry for some time and can see clear similarities in how resellers built their own supply over existing infrastructure, provided by those who were essentially their competitors. Instead of focusing on keeping the entire value chain, they decided to spend their resources and energy on what they did best: tailor-made solutions for the specific audience with excellent service and competitive prices," wrote Kyhl.
By adopting partnerships and technology sharing, banks can achieve telecommunication-like results. That's what a lot of fintech companies are doing now. Instead of building the entire infrastructure needed to implement a robo-consultant, for example, they use our technology and market access as a basis. In this way, they receive the necessary technology and information from us and can focus on the skills that their offer really differs.
Looking 5 or 10 years ahead, we see a very different financial industry. Forced by technology, regulations and customer expectations, all financial institutions will have to understand their role in the value chain, embrace the ethos of the sharing economy, and be prepared to work with partners to provide the customer with a truly unique service.