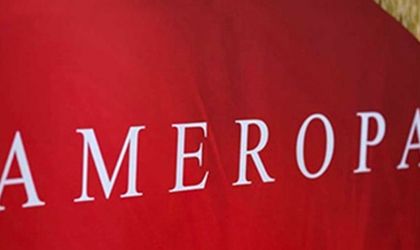 Swiss grain and fertiliser distributor Ameropa has signed a EUR 324 million multivalued revolving credit facility with a bank syndicate including Banca Comerciala Romana (BCR) and Raiffeisen Bank as principal initiators, bookrunners and structuring banks, together with ING Bank NV Amsterdam – Bucharest Branch and UniCredit Bank S.A., as principal mandatees and creditors. BCR also acted as facility and guarantee agent as well as documentation agent.
The facility, the maturity of which may be extended to three years, will be used by Azomures SA, Ameropa Grains SA and Chimpex SA to consolidate their financial debt structure and increase their value by refinancing existing bilateral facilities and financing new working capital needs. The facility consists of two tranches, a revolving credit facility and a another that can be used as ancillary facilities for various purposes, including ovedraft facilities, warranty letters and letters of credit.
Nestor Nestor Diculescu Kingston Petersen (NNDKP) acted as a legal consultant for creditors, while Popovici Nitu Stoica & Asociatii (PNSA) acted as a legal consultant for Ameropa.
This syndicated loan offers multiple use possibilities to effectively meet Ameropa's future needs in Romania and to support its development.
"We are very excited to have successfully signed this new facility. In addition to refinancing existing lines into a single syndicated facility, it allows Ameropa group's entities in Romania to substantially increase their bank finance capabilities. The success of this transaction demonstrates the high quality of the Group's operations in Romania and its close ties with the banks, each of which is also the group's creditors globally," said Andreas Zivy, the President of Ameropa Group.