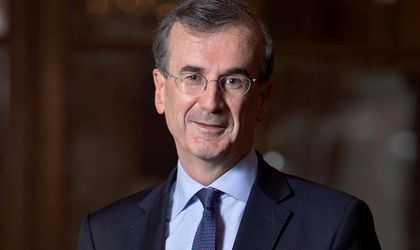 Bank of France Governor and ECB Governing Council member Francois Villeroy de Galhau said during a radio interview with France Inter on Saturday that supervisors need to keep a close eye on shadow banking and emerging market debt in order to avoid another financial crash, Bloomberg reports.
According to the European Systemic Risk Board, the EU's shadow-banking system had more than EUR 42 trillion in assets at the end of 2017, which represents about 40 percent of the bloc's entire financial system.
Villeroy says shadow banking, which has been less regulated, is "one of the main risks we have to look at today." ECB chief Mario Draghi had made the same warning earlier in the week. "It's the big investment funds, they are partly American. We have to strengthen things in this area because it's been a bit forgotten as regulation has been strengthened."
He also pointed to risks from emerging market debt, citing recent crises in Turkey and Argentina, and highlighted the fact that corporate and household debt was at 190 percent of worldwide GDP in 2001, rising to 210 percent in 2007 and now being around 240 percent. "Advanced countries have seen it reduce a bit, and it has risen a lot in emerging countries," Villeroy said. "We have to be extremely vigilant: everywhere rising debt means rising risks," he added.
Villeroy, who is seen as a possible successor to Mario Draghi at the head of the ECB, says that one of the lessons learned from the 2008 financial crisis was the benefit of countries working together to find collective responses and warned against the opposite approach of every man for himself, which is today promoted by the protectionist "America First" policies of President Donald Trump.