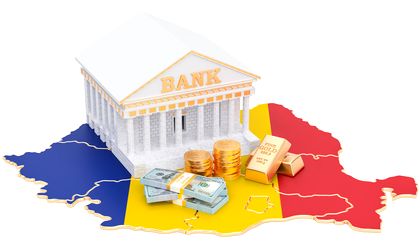 Banca Transilvania has strengthened its first position by assets in the Romanian banking system as it overtook BCR following the acquisition of Bancpost, according to fresh central bank data.
The annual report of the National bank of Romania (BNR) shows that Banca Transilvania had assets of RON 74.35 billion (EUR 15.9 billion) at the end of 2018 and a market share of 16.48 percent.
The second-largest bank in Romania, BCR, registered assets of RON 67.9 billion (EUR 14.6 billion) and 15.05 percent market share, while BRD ranked third with assets of RON 54.1 billion (EUR 11.6 billion) and 11.99 percent.
The list of top 10 largest banks by assets in Romania also includes UniCredit (assets of RON 41.5 billion, market share of 9.21 percent), Raiffeisen Bank (RON 40 billion, 8.88 percent), ING Bank (RON 38.4 billion, 8.51 percent), CEC Bank (RON 29.3 billion, 6.5 percent), Alpha Bank (RON 17 billion, 3.76 percent), OTP Bank (RON 11.1 billion, 2.45 percent) and Garanti (RON 10.3 billion, 2.27 percent).
Following the rapid expansion registered during the last years, Romania's Banca Transilvania is now the largest bank in the entire southeast Europe region by assets, according to SeeNews's TOP 100 SEE Banks.
In second place is a Croatian bank, followed by two other Romanian banks – BCR and BRD.