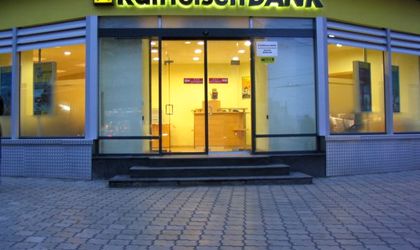 Raiffeisen Bank International (RBI), the owner of Romania's fifth largest bank, will reevaluate its operations in Romania after the government imposed the new tax on assets through the emergency decree 114/2018 approved in December, its chief executive said on Wednesday.
Raiffeisen's Romanian subsidiary has assets of EUR 8.97 billion, or 6.4 percent of the group's assets, and is the 5th largest bank in Romania in terms of assets.
"We will need to reevaluate Romania," Johann Strobl said in Raiffeisen's annual report, cited by Reuters.
The bank said the impact of the new tax could not be quantified yet.
In Romania, Raiffeisen's main initiatives are to "scale up retail customer base while optimizing footprint" and a "clear focus on risk/return in corporates, diversification of revenue streams," according to the bank's report.