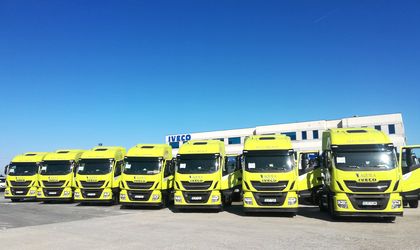 The European Bank for Reconstruction and Development (EBRD) and Aquila, the market leader in consumer goods distribution and logistics, announced that they agreed on the terms of a loan of 5 million Euros and an EBRD option to buy shares of up to 5 million euros from the founders of Aquila, at a pre-agreed price. The package has received the approval of the parties' executive committees but remains conditional on agreement on the transaction documentation and the fulfillment of the suspensive conditions.
The agreed financial package will allow Aquila to finance the consolidation and expansion of its brands' portfolio, invest in the automation of its warehouses, implement a new ERP system, and other working capital and investment needs. These projects will improve the coverage of Aquila's brands, increase productivity in warehouses and raise the overall degree of digitalization of the company's operations.
In July, Aquila announced that it had completed the integration process of Agrirom, a company specializing in temperature-controlled food distribution. The acquisition of Agrirom represented one of the most significant transactions in recent years in the distribution sector in the foodservice market, Aquila thus consolidating its leading position in this segment.
Founded in 1994 and with a team of over 3,000 employees, Aquila is the leader of the distribution market in Romania, successfully operating as well in the Republic of Moldova. Aquila offers its partners integrated solutions, through the sale of complementary products and services. In 2020, the company had a turnover of over EUR 370 million.