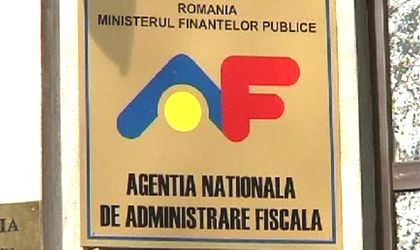 The National Agency for Fiscal Administration (ANAF) is analysing 487 large and medium-sized taxpayers with estimated risks in the Iceberg operation and, depending on the implementation, it will carry out tax inspections, said Virgil Pirvulescu, vice-president at ANAF at the annual tax conference organized by PwC Romania.
"Together with president Mihaela Triculescu we've selected a number of 150 inspectors who are not employees of the General Directorate for the Administration of Large Contributors and another 100 Antifraud inspectors to look at the taxpayers who are at the highest risk in our tax records. At this point, we have a number of 487 large and medium-sized taxpayers with estimated risks on whom, depending on the matter, we will have to carry out tax inspections. At the moment we are working on the risk analysis area," said Virgil Pirvulescu.

"We will relocate personnel to the risk areas, around Cluj, Iasi, Constanta, Bucharest. It is not only around Bucharest, it is the whole country and we have to fulfill the aim to create a fair economic environment," said Pirvulescu.
He noted that on January 25, the volume of declared amounts increased considerably, in this case to taxpayers who were subject to operative checks.
Regarding Operation Tomis, Virgil Pirvulescu said that initially the operation started for a period of 90 days but will be prolonged. He said that since the operation was launched in the Constanta Port, the number of customs operations has fallen by 43 percent, but the value of the taxes and fees has doubled.