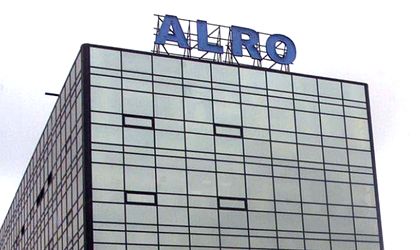 The secondary public offering of ALRO Slatina is due today and the first informations about the subscriptions appeared on the retail tranche that has ended at 12.00 PM and only 16.4 percent of the shares allocated to small investors were bought.
The value of subscriptions was almost RON 30 million and it covered 9.44 million shares. The subscriptions were made at the maximum price, at RON 4. Retail investors will buy the shares at the final price that will be set after all the subscriptions, even RON 3.5 the lowest price, with an additional 7 percent discount.
At RON 3.5 the shares are at the market price of today and the discount will give them some room for profit. At this price, if the SPO will be sold completely the shareholders will get RON 1.34 billion and the market cap of the company will be RON 2.5 billion.
The low interest shown by the retail investors can be put on behalf of the other shares listed on BVB that are traded below their IPO price, like Nuclearelectrica, Digi Communication or Sphera Frachise Group.
It was also a disturbing move from the company that of changing the offer during the subscription period, lowering the price and extending the period. The decision was most probably caused by institutional investors that asked for lower prices in order to buy the shares.