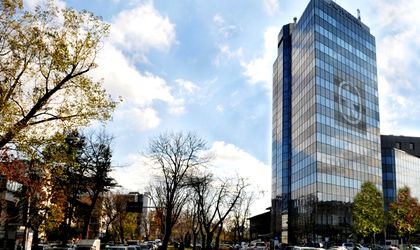 Alpha Bank Romania, the local subsidiary of Greece's Alpha financial group, gas registered a gross profit of EUR 9.9 million in the first half of this year, down 37 percent against H1 2018, as operating expenses rose faster than revenues.
Operating revenues increased by 6.6 percent, to EUR 68.7 million, while operating expenses advanced by 9.7 percent to EUR 52.7 million, "mainly as a result of the increase in the contribution to the Bank Deposit Guarantee Fund, as well as the increase in personnel expenses," according to the bank.
"Alpha Bank Romania recorded an increase in operating revenues and an improved risk profile in the first half of this year. Loans have been in a positive trend, while the deposit portfolio has grown well above the market growth rate, reconfirming the confidence of our customers," says Sergiu Oprescu, executive president of Alpha Bank Romania.
Total loans reached EUR 2.6 billion, as mortgage loans rose by 5.6 percent up to EUR 1.13 billion.
In the same time, deposits from customers increased by 16.3 percent to EUR 2.44 billion.
The rate of non-performing loans (NPL) decreased to 3.7 percent in June, from 7.5 percent .one year earlier.
in June, Alpha Bank Romania listed on the Bucharest Stock Exchange (BCE) its inaugural EUR 200 million euro-denominated covered bond issue, a first for the financial and banking sector in Romania.
Alpha Bank is the eight biggest bank in Romania in terms of assets, with total assets of RON 17 billion in December 2018 and a market share of 3.76 percent.