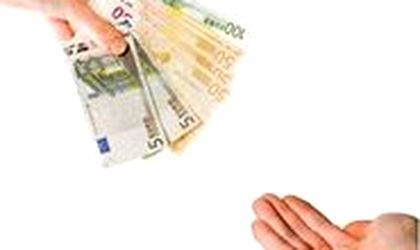 Many Romanians say they intend to take out a loan in the next six months, while only a few of them are sure that they will not do so. According to a study by GfK for the British International Finance Group, which includes Provident Financial Romania, 44 percent of Romanians intend to take out a loan over the next six months – the highest rate among all the surveyed European countries – and only 8 percent are sure that they will not use this funding option.
Globally, only Mexico overtakes Romania, with 48 percent, whereas 37 percent of Poles, 24 percent of Czechs, 16 percent of Hungarians, 14 percent of Lithuanians and only 11 percent of Spaniards on the continent are planning to take out loans in the following six months.
For Romanians, the top reasons for the loans are home improvement – 47 percent, buying a car – 44 percent, electronics and home appliances – 41 percent, healthcare expenses– 41 percent and unforeseen expenses – 37 percent.
Six out of ten Romanians allocate between 10 and 30 percent of their monthly income to pay for active loans. The same percentage of the monthly income is allocated by 56 percent of Hungarians and Poles, 55 percent of Spaniards and 51 percent of Czechs. On the other hand, respondents in Romania are more cautious and only 2 percent allocate over 60 percent of their revenues, compared to 3 percent in Poland and as many as 8 percent in Lithuania.
Eight out of ten Romanians are comfortable with the payment of loan instalments, a level similar to the situation in the Czech Republic. On the other hand, only 60 percent of Lithuanians say that paying a loan is comfortable. Also, 80 percent of Romanians say they have not encountered problems with timely payments, similarly to the European average. It was easiest for the Czechs to meet the required payment deadlines – 86 percent, and the most difficulties were encountered by respondents in Hungary – 69 percent.
In a discussion about their family's financial situation, the main reasons why Romanians consider it to have improved were wage growth – 62 percent, new family circumstances for a quarter of those questioned and a new job for 18 percent of them. On the opposite side, the first issue mentioned as a cause of the worsening of the financial situation is the increase in the cost of living, in 82 percent of cases, followed by the change of family circumstances for 35 percent and a salary cut for 17 percent of the respondents.
Nevertheless, 44 percent of Romanians believe that their families' financial situation has improved and only 17 percent see a negative trend.
Asked whether they discussed financial issues with their families, 43 percent of Romanians admit that they talk about this only with their husband or wife, 34 percent involve the family in the subject, 11 percent add their close friends to the discussion, and the same percentage opts not to mention financial aspects at all. Only 2 percent bring the issue to their colleagues as well.
And when it comes to family, Romanians are thinking about the future: 86 percent believe it is important and very important to get financial education from school.
The poll was conducted in October on a sample of over 3,500 respondents from seven countries: the Czech Republic, Lithuania, Mexico, Poland, Romania, Spain and Hungary.