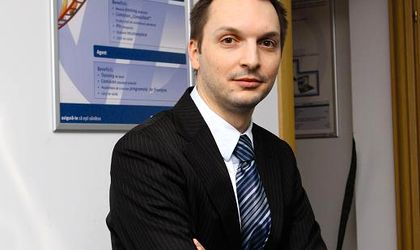 The deplorable state of the local public healthcare system should spell heaven for insurance companies. Romanians however, have not been so eager to take out private health insurance in recent years and the market is estimated to have fallen by 23.5 percent between September 2009 and September 2010. Tiberiu Maier, vice president of the local subsidiary of German Signal Iduna, told BR he is confident that 2011 will bring a recovery.
Simona Bazavan
How did the local market for private health insurance evolve last year and what are your estimations for 2011?
The private life insurance market went down last year and this was more obvious on the corporate segment. As this is a small market and because we are talking about large contracts, whenever a contract is signed or canceled this affects the market by as much as a double digit percentage. Overall, the market fell by an estimated 23.5 percent (in Euro) between September 2009 and September 2010, after it reached approximately EUR 6.77 million in 2009. It was a hard year for the industry and this made many players shift towards individual insurance. Legal uncertainty has also affected both insurers and clients. However we have high hopes for 2011 both for corporate and individual private health insurance. People are sick of waiting for the law to change and disappointed that they have to pay both their contributions to the public health care system and private insurance premiums in order to get decent medical services. This is something that they are beginning to get used to. Private health insurance is also more and more in demand by employees, especially in niche industries where the salaries are high.
At Signal Iduna we insure people and this includes private health insurance as well as life and risk insurance. On the life insurance segment, 2010 began with a surprising increase for traditional policies but the situation changed later during the year as people turned to other saving instruments.
As for accident insurance, well this is a personal war of mine. Romanians are not used to buying risk protection. This is something that I have always said. They will always ask, "What happens if the risk doesn't take place?". If we put aside mandatory car and home insurance, Romanians don't have a risk hedging culture.
How well developed is the local private health insurance market compared to the situation in other European countries?
If I were to draw a comparison with birth, I would say that if other markets are already born, the Romanian market is in a state of conception. Consider the fact that in Germany, Signal Iduna, which specializes in private life insurance and is one of the top five players on the market, has a turnover which is a few times higher than the local market. The insurance density in Romania, which is only EUR 80 per capita and per year, is also very low. There are markets in some countries where the density reaches EUR 600-1,000 per capita. Looking at the full half of the glass this also means that from this point on, the market can only grow. This is the target of any insurer that starts operations here.
To what extent is the private health insurance industry affected by healthcare subscription services offered by private clinics?
Private health insurance is definitely affected by these healthcare subscriptions. We can't talk about real competition between the two when we look at the benefits offered by each of them. The simple fact that the client has access to a network of clinics, 300 in our case, is a superior advantage. Also, hospitalization is included only by private health insurance. Healthcare subscriptions were developed under the umbrella of occupational health, which is mandatory for all employers. This brought private clinics a favored position and the situation will continue this year also so long as the law doesn't offer a decent solution.
What is the profile of the private health insurance policy holder?
On the individual segment we are talking about people who have experienced the quality of the private healthcare system. They are middle aged people, with above average incomes who have high demands when it comes to the quality of medical services. On the corporate segment there are often companies active in highly competitive industries where such insurance can make the difference for employees when they chose where to work. We are generally talking about profitable firms, because the fiscal benefits of such insurance are closely connected to the company's financial situation. There is a setback in the Romanian legislation in the sense that private health insurance is deductible for the employer but not for the employee.
To what extent is this industry affected by the general state of the public healthcare system? How would you characterize the Romanian private healthcare system?
There is an interesting relation between the two. The worse the public healthcare system, the more opportunities there are for the private healthcare system, including private insurance. People are more and more afraid of having to deal with the public healthcare system and this means that the private system will further develop. Some 99 percent of the services offered by the private healthcare system are ambulatory services. The existing private hospitals cover only simple procedures. There are huge costs involved in setting up a private hospital. Romanian private healthcare providers either aren't ready for such investments or they don't want to enter this business line yet.
Do you offer medical coverage in medical units outside Romania?
These are two different products. Currently, our services are conceived to cover healthcare services only in Romania. It is a very user friendly system for our client who can benefit from medical services from any of the 300 private clinics in our network simply by showing a card. In the coming months we plan to launch a product that will have international coverage but in this case the client will be repaid after their return to Romania as there will not be a direct expense settlement between us and the foreign medical unit.
What private health insurance is in your portfolio?
We offer three products, Klar, Klassik and Komplett. The difference between them is the number of medical specialties covered. Our unique approach is that the clients have unlimited access to the medical services covered by the insurance. This is why the products are a bit more expensive, but we believe that it is in the best interest of our clients. The monthly premium depends on a large number of factors, including the age and the sex of the person. It starts at about EUR 10-15 and can reach about EUR 80-100 per month.
What are Signal Iduna's plans for 2011?
We will launch an insurance product with international coverage in the next few months and we also intend to add to our portfolio an insurance policy that includes hospitalization. We are aware that this cannot be done in the private healthcare system so we will help our clients financially. The insured party will receive an annuity and we are also in the process of closing some partnerships that will offer our clients access to private medical reserves for more comfort.