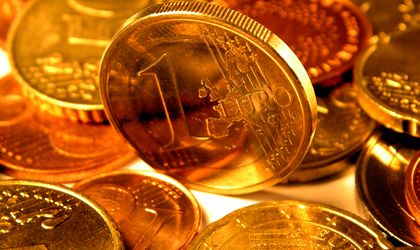 Romanians speed up borrowing in local currency but move their savings into hard currency accounts, a prudent strategy that could be associated with lower confidence in the RON and worries regarding the economic situation.
Bank deposits in RON have become less attractive during the last couple of years as a consequence of low – and real negative – interest rates, currency depreciation and high inflation rate.
However, there are still few available options for keeping savings in Romania, experts warn.
According to fresh central bank report, RON-denominated deposits of residents (individual clients and companies) rose by 1.1 percent month-on-month in August to RON 222.9 billion and the annual growth rate slightly inched up to 6.9 percent – almost the same rate registered in December 2018.
Forex-denominated deposits rose by 1.2 percent month-on-month in August to RON 118.8 billion-forex equivalent, and by 12.3 percent year-on-year.
But households behave quite differently than businesses in their saving strategy. In August, Romanian households decreased their saving in RON while increasing by 0.8 percent month-on-month their savings in hard currency.
During the last 12 months (August 2018 – August 2019), the trend is even more obvious: the value of the deposits in RON rose by 8.8 percent, while the amounts in hard currencies surged by 14.4 percent.
In the same time, the bank deposits of the companies increased both in RON and in hard currencies, capitalizing on higher spending of the population during holydays.
During the last couple of years, Romania's bank clients increased their creditor status against banks due to strong savings and weak credit market, deposit holders being technically the banks' creditors.
In August, bank deposits of households and businesses totaled RON 341.7 billion (EUR 72.2 billion) and exceeded loans by 29.1 percent.
Almost 4 out of 10 Romanians (39 percent) have no savings and are forced to cut spending or borrow money from friends or family, a ING international study recently showed.
In Europe, more than one in four (27 percent) people say their household has no funds put aside. The shares are similar in Australia and the USA.
In the same time, bank loans in RON granted to individuals rose by 1.5 percent month-on-month and by 14 percent year-on-year in August, up to a fresh all-time high of RON 104.5 billion.
Companies also increased their borrowings in August as the RON corporate credit granted by local banks rose by 0.3 percent month-on-month to RON 72.1 billion.
Bank loans – in RON and foreign currencies – granted to individuals and corporate clients in Romania rose by 0.8 percent month-on-month and by 8 percent year-on-year in August, to RON 264.6 billion.
During the last 12 months (August 2018-August 2019), forex-denominated loans rose by 3.7 percent, to RON 88 billion-forex equivalent.