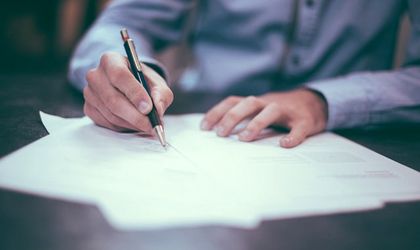 The process of applying for a loan and getting approved has moved from bank offices and meeting rooms to the internet. Applying for a loan has never been easier, and usually, the process is smooth and relatively short. With the rise of online loans, the number of available lenders has also increased exponentially; today, most European countries offer a staggering amount of different lenders – with everything from banks to private companies offering up their services to consumers. Therefore, it is essential that prospective loanees are fully aware of all the different options available, and what technicalities are important to understand before applying for a loan or new credit card.  
Whether a potential applicant is seeking a mortgage on a home or they intend to be direct lenders with no cosigner required, having basic foundational knowledge is crucial. Taking out a loan can be a powerful financial boost for your finances, but must be researched fully (as well as all fine print being carefully read). With some careful consideration, a loan or credit card need not be a daunting prospect – this article will cover some introductory basics to help you choose shrewdly.   
What types of loans are available online? 
In the current climate, someone looking to get a loan has a multitude of different options available to them online which can include everything from small personal loans to financing for a vehicle. Ultimately, it is simply a case of picking and choosing the ideal package that fits you best. However, the exception to this rule is larger loans – such as mortgages and big business loans – and thus, most banks have a cap on how large a loan can be applied for. 
Different lenders suit different situations in different ways 
Most European consumers can choose to turn to either their bank or a privately run company when taking out a loan, depending on what loan is required. In addition, each European country has its own financial rules and regulations. For larger loans, such as mortgages or private loans with larger sums of money involved, banks tend to be the most advisable choice – this is because banks primarily cater to this form of business, whilst also having the added benefit of an existing working relationship with the client. Many consumers have a good relationship with their bank and it is a convenient choice that can be taken without having to establish a connection with a new institution.  
This is not a luxury afforded to private companies that issue loans, and thus these companies often operate differently from banks. When compared with banks, they must employ different strategies to attract business – many do this by offering loans that are easier approved, whilst others offer special loan services. Choosing to opt for a private loan company can be beneficial, but it requires proper research. 
Credit checks 
For the loanee, applying for loans is a relatively simple process – but there are some additional things to be aware of before applying. It is customary (and in many cases a legal necessity) for banks and loan companies to perform a credit check on prospective clients before they can be approved for a loan. This is usually regardless of whether collateral is declared, so it is ultimately the only form of security a lender has when providing loans.  
For the consumer, credit checks are usually an automated process. The bank or the company issuing the loan will perform the credit check automatically using information that the client has provided in the application. However, loanees must be aware that some banks and loan issuers have different policies and criteria regarding what constitutes an acceptable credit score. 
Credit cards
Credit cards are a form of unsecured personal loan, and similarly to a loan, it is advisable to approach applying for one with the same careful approach. For example, loan applicants must also be cautiously aware of interest rates and the different conditions when applying for a credit card. It is essential to properly research these stipulations and research different scenarios of repayment. If the repayments are unrealistic for you and the interest rates are too high, there is danger of a debt spiral. Thus, it is advisable to contrast and compare multiple credit card companies betfore applying online. 
Another caveat with credit cards is not to be drawn in by any perks and bonuses they may offer, such as 0% interest periods, freebies, and gift points that can be accrued through spending. By carefully comparing different credit cards, you can ensure that your final choice makes sense from a financial standpoint. It is a good idea to use credit card review sites that compare benefits, drawbacks and perks in one comprehensive overview.