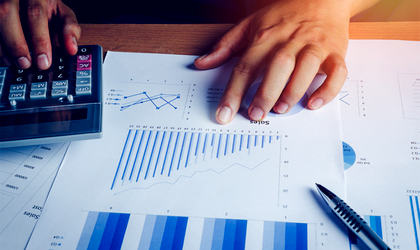 You can't tell how profitable a business is by looking at how many sales you make or how much money it brings in. Your budget, debts and ongoing expenses determine how much cash you're left with each month, and paint a clearer picture of how profitable your business really is. It's simple – reducing costs will increase your bottom line. You might think that this involves sacrifice, but it doesn't have to. There are always ways to reduce your costs without sacrificing productivity.
Here are 6 ways you can make more money right now and boost your business:
#1 – Hire Remote Workers
You can increase the size of your team by hiring remote workers, saving yourself money on office space rent. Approaching staffing in this way greatly expands your ability to find the perfect employee for your company.  This really benefits prospective employees who may have children, mobility or health issues, or live in more remote areas, offering them career opportunities that would otherwise be unavailable to them. This is a great way to improve diversity within your business. You will also open your company to innovative thinking, new ideas and novel ways to improve old processes or products.
#2 – Pay your bills online
On average, small businesses pay between $12 and $30 in extra fees to simply pay a bill. However, business owners that pay their bills online reduce this to about $5 in extra charges. That's an impressive saving of 60% to 80% per payment. Apply that saving to every bill that you pay over the course of a year, and you can see what a great idea it is to pay your bills online. Plus, you can save time and track your expenses more easily.
#3 – Always Negotiate Discounts
Business owners often pay a premium for office leases, supplies, and insurance because they simply haven't done their research. You don't need to worry about offending anyone. Being told there is no discount available is the worst that can happen. Instead of settling for the status quo, do your research. You may be pleasantly surprised when you are offered a lower charge. If your vendor won't offer you a better price, then it's time to start shopping around for a better deal.
#4 – Order in Bulk
Pay less for regular supplies when you purchase them in bulk. You just need to make sure that you have the storage space. Depending on the needs of your business, this could be in your own house, a garage space, empty office space or even in a storage unit. You want to be sure that the product quality is up to scratch before you place an order. A large order usually means large savings, but if you're unsure about the product you can always place a small order first to test out the quality. Another good idea is to order from well-respected supply companies such as Winc Australia. You can trust that you will be getting genuine, reliable products at reasonable prices.
#5 – Stop Employee Theft
Employee theft can cost your business a ton of money, especially if it goes on for years. There are several ways to avoid this situation. You need to make sure that your inventory and business ledgers are thorough and checked regularly. If you need to use a  delivery system then be sure to pay for professional fleet management software and hire an experienced fleet manager to oversee things. You don't want products 'falling off the truck'.
#6 – Audit Your Budget
Every single dollar your business spends should be logged and tracked. Once you know where your revenue is being used then you'll be better prepared to make the right changes. For instance, you may pay monthly for a landline phone but rarely use it.
Over several months or years the cost will really add up. Unnecessary expenses may even cause your business to run at a deficit. To avoid getting into hot water down the track, regularly audit your business expenses to figure out what is still necessary and what is worth the money. If you are struggling to justify certain expenses then that's a clear sign that they've got to go.
Start Saving Today
There are many ways to reduce your small business' operating costs. We've only touched on half a dozen savings tips here but there are so many more factors that can be holding your business back financially. You should consider looking at Public liability insurance, as you may be pleasantly surprised by the savings you can make on this service.
Constantly monitoring your bottom line is the best way to watch it grow.