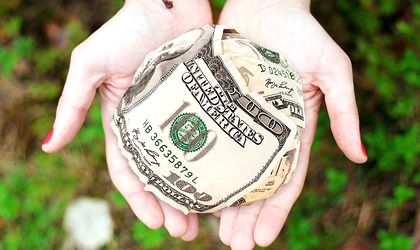 There are a number of ways to earn free money. Perhaps the most obvious way is to find a job that pays you for your time and effort. However, there are also a number of other ways to earn free money. These are the 5 ways to earn money for free.
Use cashback services
Cashback services are a great way to earn money while you shop. By signing up for a cashback service, you can earn a percentage of your purchase price back in the form of cash or points. There are many different cashback services available, so it is important to compare options and find one that best suits your needs. 
When you are ready to sign up, simply create an account and provide your payment information. Then, whenever you make a purchase at a participating store, you will earn cashback. Some stores even offer bonus cashback if you meet certain spending requirements. With a little bit of planning, cashback services can help you stretch your budget and put more money back in your pocket.
Even though it may seem that it is not free money since you have to make a purchase, keep in mind that making use of cashback services is best when you actually need to purchase something. Buying at a discount with some extra money back is the way to go in these cases.
Passive income apps
Passive income apps are another great way to earn money completely for free. By letting the app use a certain feature of your device (e.g., unused internet bandwidth), you will get some free money. Considering virtually 0% of the effort required, this is a great way to earn.
Honeygain is one of the passive income apps available. On it, you earn money for sharing your internet bandwidth with the Honeygain network. All it takes to start is creating an account and installing the Honeygain application itself. It is available on Windows, macOS, Linux, Android, and iOS systems.
The application works automatically, which means that running it on your device is all that is required. For each 10 MB of traffic shared, you will receive 6 credits. In this particular system, 1000 credits equal $1. They also offer a referral system in which you will earn the equivalent of 10% of your referrals' earnings. And your referrals will get $5 as a sign-up bonus for using your referral link.
Test websites
You might be surprised to learn that you can actually make some money by testing websites. While you're not going to get rich doing this, it is a great way to earn a little extra cash. And best of all, it's completely free!
There are several companies that will pay you to test websites. They're looking for people who can provide feedback on the user experience, identify any issues, and offer suggestions for improvement. To get started, simply sign up with one of these companies and complete a short screening test. Once you're approved, you'll start receiving assignments.
Most tests take between 10-20 minutes to complete, and you'll typically be paid $10-15 per test. So if you can spare a few minutes here and there, you can easily make some extra cash by testing websites!
Sell your old clothes
Most people have clothes in their closets that they no longer wear. Instead of letting these clothes take up space, you can sell them and earn some extra money. There are a number of ways to do this. 
You can have a garage sale, sell items on consignment, or post them for sale online. Many people are hesitant to sell their old clothes because they think it will be too much work. However, with a little effort, you can easily earn extra money by selling items that you no longer need. 
So next time you are cleaning out your closet, don't throw away your old clothes-sell them and make some money! Besides helping yourself to declutter your closet and earn some cash, you would also help the environment since ridiculous amounts of clothes are being just thrown away.
Sell your crafts
Making money from your hobbies can be easy and fun! If you enjoy crafting, why not sell some of your creations? There are many ways to do this, such as setting up an online shop or selling at local craft fairs. 
For example, if you knit or crochet, you could make custom items such as hats, scarves, or blankets. The thing to remember here is the fact that you should always prefer quality over quantity. It may take longer to make those crafts, but they would sell better and earn you more in a snap.
So don't be afraid to start monetizing your hobbies – it's a great way to make some extra cash and have fun at the same time!
All in all, there are plenty of ways to make free money, especially when everything nowadays is taking place online.