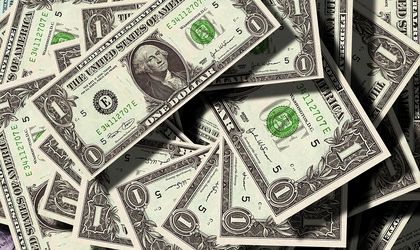 No matter how much you try to plan and put everything in order, there are just certain instances wherein unforeseen circumstances pop up. More often than not, along with these circumstances are unexpected expenses that you need to deal with. Below are some scenarios bringing about unexpected expenses and how to better manage them.
Medical Emergencies
One of the most unfortunate situations that can cause an unexpected expense is a medical emergency. For sure you can save up for your regular visit to the doctor, or tend to minor illnesses and injuries. However, being diagnosed with a more critical illness or being involved in an accident can be considered as a medical emergency that can drain your funds. This is because premium healthcare often comes with a significant price. To ensure that you are prepared even for medical emergencies such as these, make sure that you have comprehensive insurance coverage in place. The proper insurance coverage will help you focus more on getting better, rather than worrying about where you will get the money to pay for your medical expenses.
Home Repairs
Another cause of an unexpected expense is when something in your home breaks down such as a bursting pipe or a falling roof. These can be due to the usual wear and tear encountered by a home after a number of years of use, or these can be brought about by natural calamities hitting your place. For immediate repair needs, you can use some of your emergency funds, or if you don't have one, explore thinkGreen online loans to be able to get hold of urgent cash. The good thing about most easy online applications is that they grant loans even if you have bad credit.
Vehicle Repairs
When you own a car, it is expected that you allot a certain budget to cover up not only your gas expenses but maintenance costs as well. However, there are just instances wherein no matter how much you take care of your car and ensure that it is in tiptop shape, accidents can be bound to happen. Now, these are the scenarios that you don't plan for, but it will greatly help if your car insurance can cover the expenses. Unfortunately, if you are on the other end and you need to pay for the damages caused by the accident, you better have ample emergency funds.
Unplanned Trips
Finally, there are trips that you plan for and oftentimes, these are your well-deserved vacations. What you don't plan for is the need to travel back home to arrange for the funeral services of a loved one. This can also accumulate an unexpected expense that you eventually need to cover. There is really no exact way on how to plan for this expense other than an emergency fund to cover for it, as well as on trying to keep your expenses to a bare minimum.
Final Word
Proper planning is essential to ensure that your finances are in order. However, there are just unavoidable situations that happen no matter how hard you plan for everything. Medical emergencies, home, and vehicle repairs, as well as unplanned trips, tend to skew your funds. Nevertheless, don't lose heart because there will always be a way on how you will be able to deal with these unexpected expenses.