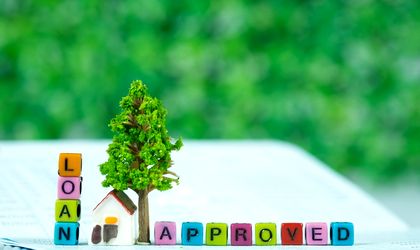 Deciding to take out a bridging loan should not be done without prior planning and forethought. It also requires lots of research to ensure that a bridging loan is the best option for you. To help you understand the process, we've listed the three key factors you should consider when it comes to bridging loans.
Do your research
Before applying for a quick bridging loan, it is essential that you fully understand everything involved and this includes how a bridging loan works and the potential fees for this type of finance.
As bridging loans are designed to 'bridge' your short-term financial needs relating to a property or land purchase, not all applications are straightforward. So, getting the right expert advice at the right time will not only enable you to understand the process fully but will ensure you get the very best product quote based on your individual circumstances.
Have an exit strategy
With bridging loans based on a short-term repayment plan, having a clear 'exit strategy' means both you and your loan provider can be confident of repayment on time.
When putting your repayment strategy in place, you also need to account for the loan rates and other fees that may be applicable, as well as the initial loan amount. Due to the short-term nature of bridging loans, the monthly interest rates can be high compared to longer-term financing. This means that you will also need to demonstrate to your loan provider that you can pay off the total loan.
There are three ways to repay a bridging loan:
Using money that is due to you, but you have not yet received
From the sale of a property
Re-financing (e.g., via a re-mortgage of a property)
As well as having a clear plan to pay off the loan, the length of the payment term is also a crucial decision. It can be tempting to opt for the shortest loan period possible to minimise the total interest you pay with the higher interest rates. But you also need to factor in any potential delays in obtaining your repayment funds. Selling a property, for example, can be prone to slipping behind schedule, which in turn could mean you don't have the funds to repay your bridging loan in time, resulting in a loan default and financial penalties.
Similarly, if you opt for refinance (e.g., re-mortgaging a property). In that case, it's wise to obtain an offer indication from your lender before applying for or deciding on your bridging loan repayment term.
Only use a reputable loan provider
Taking out a bridging loan is a significant decision, and so you will want to have the best advice to hand. Choosing the right bridging loan provider is also critical to ensure you get the right product and the application runs smoothly and on time.
In summary

Our three key factors to bridging loans should help you take all the essentials into account and help make your final decision on applying for this type of short term finance the right one for you.