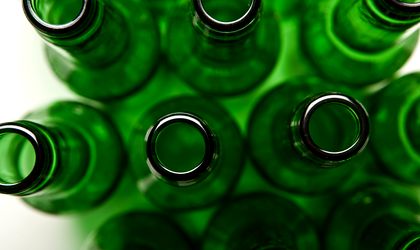 Starting March 31, 2019, the value of the deposit for returnable bottles and other reusable packaging will be RON 0.5 per package, and retailers will collect this value with each purchase and allow customers to recover it later on.
Emergency ordinance 74/2018 to change a 2011 law on waste and a 2015 law on packaging waste management states:
Retailers who sell products that use reusable primary packaging must:

Inform consumers about the cash deposit and the system used to collect the packaging;
Receive in return the reusable packaging of products they sell that are in a proper state to be reused;
Return the value of the cash deposit, at the consumers' request, for reusable packaging of products they sell that are in a proper state to be reused.

Retailers who introduce products wrapped in reusable packaging onto the national market must:

Mark the primary packaging or the product label with the phrase "reusable packaging";
Organise the collection of reusable packaging in order to obtain a minimum return rate of 90 percent.

From March 31 onwards, the value of the cash deposit for reusable primary packaging on products designated for consumption is RON 0.5/package.
The circulation of reusable packaging among retailers is done through exchange based on legal provisions, and beneficiaries who don't own the necessary amounts to operate the exchange must pay a cash deposit in exchange for the packaging they receive.
By January 2021, based on an economic, social and environmental efficiency evaluation, as well as an evaluation of the impact on SMEs, a government decision will establish a deposit-return scheme that also applies to primary non-reusable packaging made of glass, plastic or metal with volumes between 0.1 and 0.3 liters, used to package beer, alcoholic drinks, cider, other fermented drinks, juices, nectars, non-alcoholic beverages, mineral waters and other types of drinks.
Retailers who introduce packaged products on the national market must have, starting January 2020, an average share of reusable packaging of at least 5 percent, but no less than the average share obtained in 2018-2019 and increase this percentage annually by 5 percent up to and including the year 2025.