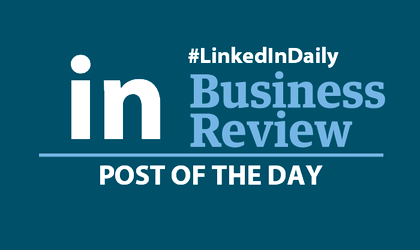 The LinkedIn Post of the Day is a category where we will be featuring the best daily LinkedIn update, which brings a positive, insightful, or otherwise constructive view in the context of the current crisis.
April 1: Telios Care, for bringing into discussion the potential mental health issues that could arise in the current context of the Coronavirus outbreak.
"Are we in danger or not? Today, the answer is obvious. Universally valid, the answer is yes, but at the same time, does that answer bring with it other concerns, since it is not obvious whether this pandemic affects our physical or mental health more?" Reads the post, followed by an article on Telios' website (in Romanian), featuring the POV of Liviu Paul Popovici, a Romanian psychologist.