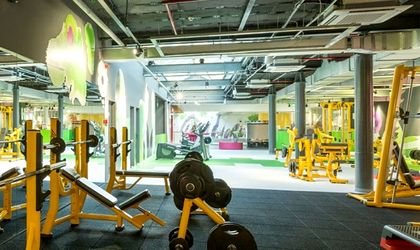 World Class is celebrating the opening of its 30th World Class club in Bucharest and the 39th in Romania today. This is an important milestone for the "Movement for More Movement" which inspires more Romanians to choose a healthy way of life through sport and fitness.
The new health & fitness club will open in Expo Park, a new office campus with great accessibility, only 5 minutes from the 1 Mai metro station, on Av. Popisteanu 54a Street. The location has been strategically chosen to be closer to a large number of Romanians who either work or live in the area, aiming to turn World Class into the third most important place in their lives, after home and work.
"We are today celebrating the opening of our 30th World Class club in Bucharest and the 39th in Romania. This is a milestone for our movement is growing in a good and healthy way", says Kent Orrgren, CEO World Class.
World Class Expo Park is a Bronze category club, covering a generous area of ​​1,480 square meters which includes a functional training area, aerobics studio, cycling studio, and group fitness classes. Starting today the members will benefit from the latest and best performing fitness equipment and a strong team of dedicated group fitness instructors and personal trainers.
World Class Romania is a market leader in the local wellness industry with a total of 42 health and fitness clubs across the country (39 are active and 3 will be open later this year and in 2020) and over 65,000 members. World Class Clubs provide services at the highest standards, top facilities, and diversified classes. World Class is a partner of LES MILLS ™ – the world's largest provider of fitness concepts. World Class Romania also offers a premium health & fitness concept called W, which offers members the opportunity to train and relax in an intimate and exclusive setting.
World Class Romania is owned by the Resource Partners private equity fund, supported by several institutional investors. The fund focuses on medium-sized projects in Poland, Romania, and other Eastern European countries. Resource Partners aims, first of all, to identify rapidly growing companies with strong management teams that are complemented by our experience in managing organic growth and purchasing.