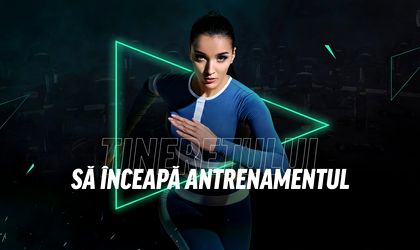 In total, OPUS Land, the Cosmopolis developer and the Sweat network are investing more than 4 million Euros in the wellness club which will be inaugurated in the last quarter of this year in Cosmopolis Plaza.
With an area that spans accross 2,500 sqm., the Sweat wellness club in Cosmopolis Plaza will be the largest within the Sweat national network and will also include the first indoor swimming pool in the Cosmopolis development, which will be semi-Olympic size.
The Wellness Club will also bring a series of additional facilities, both for Cosmopolis residents as well as for customers coming from outside of the neighborhood: swimming lessons, postoperation recovery in the water, a SPA and physical therapy.
"Cosmopolis is the size of a city, and that's why we want to offer our customers all the quality services they need, as close as possible to their homes. By expanding Cosmopolis Plaza to 20,000 sqm. GLA, we will create the largest retail park in the north of the Capital. The Sweat Wellness Club in Cosmopolis is our commitment to support a healthy life for customers, but also proof of the emphasis we place on quality, responsibility and premium services" says Ozan Tuncer, CEO of Cosmopolis.
—
"We are excited to announce this new partnership between Sweat and Cosmopolis. We believe in this collaboration with our new partners and wanted our premium services to also be found across  predefined areas to the north of the Capital: Tunari, Pipera and Cosmopolis. Sweat promotes a healthy lifestyle, continuously participates in educating the population to live an active life and has the ultimate goal of improving the quality of life through an integrated wellness ecosystem. With the signing of this collaboration, Sweat welcomes its members with two completely new lines: Adam & Eve. These two special lines, as we call them, come as a complement to the already integrated Sweat concept and aim to perfectly complement the premium services we now offer in Bucharest in this market segment" says Matei Laurențiu, CEO of Sweat Concept One.
The Sweat Wellness Club in Cosmopolis Plaza will have state-of-the-art equipment, a dedicated SPA and will benefit from a recovery clinic, which will provide well-trained therapists to the residents of the neighborhood as well as external clients.
Sweat Cosmopolis will also have an area dedicated to entertainment, an area for shopping in the field of sports and wellness as well as a coffee shop.
Sweat now owns 4 wellness club centers in the Capital and plans to expand the network to 20 in the next 2 years.
The official opening of Sweat Cosmopolis is scheduled for the latter part of this year, with the opening of the Cosmopolis Plaza extension.