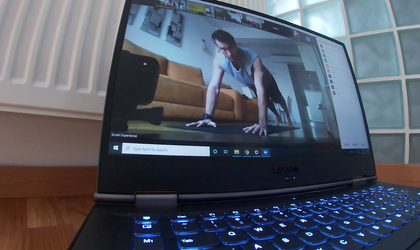 We're living harsh times and nobody prepared us for this. This pandemic is testing the will of nations and the resilience of people around the world. We're at a tipping point that is calling us to re-evaluate and re-prioritize everything. But there is a light at the end of the tunnel.
By Romanita Oprea
Smart Experience's team had one week after the lockdown to realistically evaluate the situation and to find a strategy for the future activity of our business. That is the reason why, together with its trainers, the company has adapted most of its workshops for the present situation, so that it could offer to the employers online wellbeing programs suitable for all employees in times of crisis and uncertainty.
"More than that, the programs we propose are meant to help employers keep in touch with their team, to continue to provide non-financial benefits, to maintain a high level of wellbeing within the team, to maintain team cohesion, to continue to motivate employees, and finally to successfully overcome this period. Don't forget that even if he moved the office at home, your employees still need to disconnect from the daily tasks from time to time to recharge their batteries and clear their mind. More free time? Encourage your team to use it constructively, learning or practicing their skills in an area of ​​interest. There are plenty of wellbeing activities you can access online during this time," said Alecsandra Ionita, Wellbeing Specialist Smart Experience.
There are some categories of workshops developed in companies in the last weeks:
Hobby – workshops that will help you get through this period, discovering a lot of recreational and fun activities, hobbies that you can easily practice at home like doodle art or caligraphy.
Mental Balance – workshops that come to support your wellbeing, helping you to channel your emotions constructively. Online mindfulness and guided meditation represents an excellent workshop option right now.
Nutrition – practical and theoretical workshops on different topics related to quality nutrition in a period when staying home brings with it imbalances such as compulsive eating or low appetite. There are a lot of companies that accessed programs from this category, as well as cooking classes with famous chefs.
Parenting – workshops based on the burning topics of the present moment. The sessions are answering parents at a series of current questions about home schooling, working from home with the child or healthy parenting in isolation.
Sport – the bestseller program during this period! The human body is designed to move, run, jump, manipulate things. In the context in which a sedentary lifestyle prevents us from using our body to its full potential, Smart Experiences propose sports programs with the possibility of 100% remote implementation, adapted to the needs of the participants.
Therefore, the company's representatives appreciate and support the initiative of working from home during this period! If you have chosen to protect your employees, giving them the chance to stay at home, without exposing themselves to risks and without contributing to the even faster spread of COVID-19, a special designated wellbeing program will keep your employees positive and healthy.