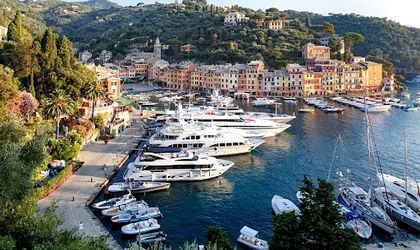 You must keep some things in mind if you are interested in buying a yacht. Firstly, how much can you shell out? Many expenses come with owning a yacht, so it's essential to be aware of them before purchasing one. This blog post will outline some of the most common costs associated with yacht ownership. Keep these in mind as you begin your search, and budget accordingly.
Shipping costs
Yes, you read it right. Most people are unaware they must factor in shipping costs when buying a yacht. If you're purchasing your yacht from out of state, you'll need to have it shipped to your location. This can prove expensive, so be sure to get quotes from several companies before making your final decision. In this case, if you ask yourself, "what would it cost to ship a yacht?" the answer depends on where you will ship it from and its destination. For example, the average cost to ship a yacht from Los Angeles, California, to Miami, Florida, is $25,000. This is because it's a cross-country trip, and the yacht must be transported on a flatbed truck. The costs will be even higher if you're shipping your yacht internationally.
In choosing a company that will handle the shipping of your yacht, be sure to do your research. Shipping a yacht is a delicate process, and you'll want to be sure that the company you choose has experience in this area. Read reviews to get quotes from multiple companies before making your final decision. A reputable company will ensure that your yacht will arrive at its destination safely and without any damage. Set aside money to pay for insurance, which is an integral part of the shipping process.
Storage costs
If you're not planning on using your yacht year-round, you'll need to find a place to store it when you're not using it. Many storage options are available, and the costs will vary depending on your storage type. For example, indoor storage is typically more expensive than outdoor storage. This is because indoor storage offers more protection from the elements and potential damage. If you're planning on storing your yacht outdoors, choose a safe and secure location. You'll also want to ensure that the area is large enough to accommodate your yacht. Outdoor storage can be a cost-effective option, but it's essential to do your research before making a decision.
Docking fees
Another typical expense associated with yacht ownership is docking fees. You'll need to pay docking fees if you plan on keeping your yacht in a marina. These can vary greatly depending on the marina's location and your yacht's size. For example, a 40-foot yacht dock in San Diego, California, will cost approximately $500 per month. This is just an estimate. The actual costs will vary depending on the marina. Another factor you need to consider is how long you plan to keep your yacht in the marina. Some marinas offer discounts for long-term storage, so be sure to ask about this when making your reservations.
Insurance
Just like car insurance, you'll need to insure your yacht in case of damage or theft. Yacht insurance can be pricey, but it's worth it to have peace of mind knowing your investment is protected. The insurance cost will vary depending on the size and value of your yacht. For example, yachts over 50 feet long with a value of $500,000 will cost approximately $15,000 per year. You should also consider the location where you'll be keeping your yacht. If you plan on docking it in a marina, check with the marina about their insurance requirements.
Maintenance 
Last, you'll need to factor in the cost of maintaining your yacht. This includes everything from routine cleaning and upkeep to significant repairs. Regular cleaning and maintenance can be done yourself, but it's essential to have a professional do the more complex repairs. The cost of maintaining your yacht will vary depending on size and age. For example, a newer yacht will require less maintenance than an older one. You should also factor in the cost of fuel and dockage fees when budgeting for maintenance. This is because these costs can add up quickly if you're not careful. Set aside a budget for yacht maintenance, so you can keep your vessel in top condition.
Knowing some of the expenses associated with yacht ownership, you can confidently begin your search. Be sure to budget for all the above items, so you're not caught off guard by unexpected costs. Rest assured that with some planning, you can find the perfect yacht for your needs and budget.