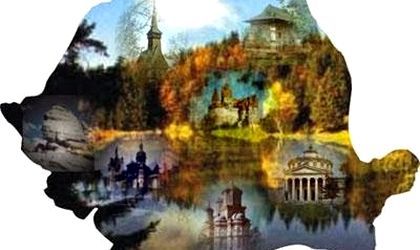 Trick or treat? Kiwi.com, a travel-tech company, shares traveling data regarding incoming tourism to Romania during the following Halloween period. Whether tourists go to Bran Castle or just want to enjoy the Halloween parties all over Bucharest, that is something that will remain a mystery.
The top 6 countries where tourists come from to visit Romania are Italy, France, Israel, Germany, Spain, and the United Kingdom. Tourists are also visiting from the United States of America or Portugal.
According to data on Kiwi.com, Bucharest remains the most visited city in Romania, with 64.8% of tourists arriving here, the most popular routes being through London, Tel Aviv, Rome, Naples and Barcelona. Cluj-Napoca follows, picked by 11.93% of tourists, and then Iași by another 8.48%.
At a time with growing interest about Romania's touristic potential (the total number of bookings to Romania on Kiwi.com has increased by 67.7% this summer compared to the last summer) it seems that most incoming travelers are choosing the country for city-breaks and short stays. This Halloween, 48% of tourists that booked a return flight will spend less than 3 days here, while 29% will spend 4 to 6 days. In terms of planning, most tourists booked their Halloween stays in Romania between 3 weeks and 2 months in advance (54%). 28% decided on booking between 1 and 3 weeks in advance. It appears that for Halloween, tourists didn't decide on last minute bookings.
*Data analysis includes bookings made on Kiwi.com from 1st January – 20th October 2022 for travels during 28th – 31st of October 2022.