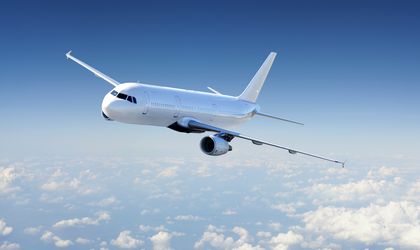 This year, Romanians have 15 public holidays to take advantage of, and only 3 of them are on weekends, if they wish to travel or just have some time off. According to a study* conducted by STEM/MARK on behalf of Kiwi.com in 2022, 62.8% of Romanians said that they will continue to travel in 2023, despite the rising inflation.
According to the same study, 51.3% of Romanians said that they will be choosing a cheaper destination or find other ways to save on their travels. Kiwi.com offers insights about popular destinations and average prices around this year's public holidays – dates around which many Romanians plan on going on vacation, especially with the number of city-breaks on the rise. In 2023, 44% of Romanians booking their flights through Kiwi.com choose stays that last up to 3 days.
For travels around Easter (the 16th & the 17th of April are public holidays nation-wide), the most popular destinations are London, Milan, Paris, Rome, Venice, Brussels, Barcelona, Bologna, Malta and Athens. The average ticket price for travels between April 7-16 is 128 EUR. For those looking to save on their spring break, they can take advantage of prices dropping for tickets booked between April 21st and May 2nd average 105 EUR.
Those who wish to take time off for Labour Day (May 1st) have turned their eyes to these top 10 destinations: Milan, Barcelona, Paris, Rome, London, Brussels, Palma de Mallorca, Venice, Madrid, Athens. The average plane ticket to travel around this date is 120 EUR. Those who wish to relax at home on Labour Day can choose to go on vacation the following week, when average prices drop to 100 EUR.
For early summer, and especially Children's Day on June 1st, the most popular holiday destinations among Romanians are Milan, London, Paris, Barcelona, Venice, Istanbul, Rome, Larnaca, Alicante, Chania. For travels in the first week of June, the average plane tickets cost 146 EUR. However, for travels in the second week of June, prices drop by over 20%, averaging 116 EUR.
"As demand for travel around public holidays increases, as it's a time when people try to maximize on their days off, naturally, ticket prices will also increase. People are still very eager to travel after two years in which they couldn't, but with inflation on the rise, they should plan ahead and look for creative ways to save on their travels. For those who want to travel around public holidays, they can choose to maximize their vacations by spending a prolonged weekend abroad, or save on their tickets by choosing to travel in the following weeks. Traveling in the week following a public holiday is one of the ways to save on their plane tickets, and enjoy their time on vacation more. As our data shows, prices for travels following these national days off can cost up to 20% less.", advises Eliška Řezníček Dočkalová, Kiwi.com's Director of Customer Experience.
According to the study conducted by STEM/MARK for Kiwi.com, asked what they would do to save money for their vacations, 56.5% of Romanians said they wouldn't upgrade to the latest technological devices, 43.4% would stop buying fast fashion, while 38.8% said they would start cooking at home and pack lunches for work, and 32.3% would start inviting friends over, instead of going out.
*The study was conducted by STEM/MARK on behalf of Kiwi.com between 14-24 October of 2022, on 5054 respondents from the Czech Republic, Slovakia, Hungary, Poland and Romania, who had traveled abroad at least twice in the past 6 years.