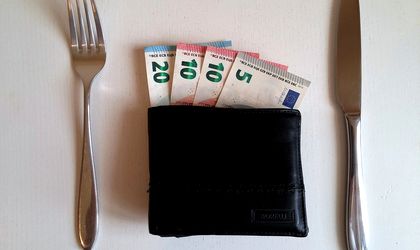 Whether we are talking about restaurant waiters, taxi drivers, cleaning staff or luggage carriers, the tipping culture is different in each country, but the uncomfortable feeling you get when you're not sure what the custom is in the country you're visiting can be avoided with a bit of research, according to momondo.ro
Most Romanians offer a tip when traveling, but almost half of the respondents (48 percent) have had some doubts about the right amount. Most Romanian respondents (39 percent) believe that 9-10 percent of the value of the check is a good tip in restaurants at home, but most US participants believe that 19-20 percent of the final price should be added for service quality, and 33 percent of Canadians are accustomed to leaving 15-16 percent extra in their restaurants.
Momondo has compiled a list of the tipping habits in the most sought-after holiday destinations for the summer of 2019. Even though they wouldn't want to be considered too stingy, 57 percent of Romanians said they wouldn't want the tip to be automatically included in the bill at restaurants.
Tipping in Asia and Oceania
In countries like Japan or China, this form of reward is simply not practiced, and is often viewed as an insult. In other Asian countries (especially in places with lots of tourists), Western customs have gradually settled in. In many restaurants, a service charge of up to 10 percent appears, but that money doesn't always reach the person who serves you. Therefore it's recommended that you round up the bill with cash in order to thank for the quality services.
In Australia or New Zealand, it is perfectly okay if customers choose to leave nothing in addition to the bill, but any tip will be appreciated by the service workers.
Popular destinations and the usual tips:
Thailand: Restaurant – THB 20; taxi – rounding up the cost; bar or club – any amount – in the shared container
Malaysia: Restaurant – rounding up; taxi – not usual to tip; hotel staff – RM2 – RM10
Hong Kong: Restaurant – 10-15 percent; taxi, bar – keep the change
Tipping in America
In the United States and Canada, the tip is higher than in most other places, as it's seen as part of the employee's income. You can usually pay the tip with a card, which makes the process easier, but many tourists are accustomed to having USD 1 banknotes reserved for tips.
In Central America, it is at least as important, as most of those working in restaurants or hotels have low wages and rely on these additional amounts for their monthly income.
In South America this type of reward is more rare, but tips are still welcome.
Popular destinations and the usual tips:
USA: Restaurant – minimum 15-20 percent; bar, hotel staff – USD 1/drink or luggage; taxi – USD 1  – 15-20 percent
Mexico: Restaurant – included in the note or 10-20 percent cash; bar, hotel staff, taxi – MXN 10-20/drink, service
Brazil: Restaurant – included in the note or 10 percent; bar, hotel, taxi – rounding up the cost
Tipping in Europe
Countries in our continent have different views on the amount left over, besides the bill, even though most of the tourist destinations are using this method of rewarding quality services.
In western western countries, the final price usually includes the service charge, so payment can only be made by rounding up the final amount, but if someone deserves a generous reward, it is preferable that the tippers reach the person directly (especially in Germany , where the tip doesn't get leave on the table), in addition to the bill of lading.
In France it is considered opulent for someone to leave a tip without good reason. In Eastern European destinations, it is not usual for the note to be supplemented with the price of services, so it is customary to add an amount to the final price. Nordic countries also provide decent wages for workers in restaurants and hotels, so the tip is not expected, but not considered offensive.
The most visited locations by the Romanians and the usual tip:
Italy: Restaurant – included in the bill or 10 percent; bar, taxi – rounding up the cost; hotel staff – EUR 1-3
Spain: Restaurant – included in the bill, plus 5-10 percent; bar -20 cents; taxi – rounding up; hotel staff – EUR 1-5
Greece: Restaurant – included in the bill, plus rounding up; bar, taxi, hotel staff – rounding up
France: Restaurant – included in the bill, plus rounding up; bar – not usual to tip; taxi, hotel staff – EUR 2-3
UK: Restaurant – included in the bill or 10-15 percent; bar – not usual; hotel, taxi – 10-15 percent
Photo: Pixabay