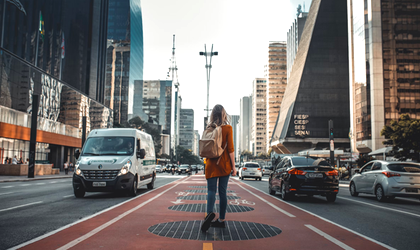 Picture this: you are packed and prepared for your long-awaited vacation, only to realize that your flight has been canceled. At first glance, this may be considered a nightmare. However, if you are willing to embrace the unexpected, a canceled flight can often lead to a unique and unforgettable travel experience.
In this article, we will discuss how to get the most out of such unpredictable situations as disrupted flights and ways to transform them into enjoyable experiences.
Embracing the Unexpected
A canceled flight may trigger feelings of anxiety, anger, frustration, or annoyance in most of us. Nonetheless, it is crucial to  to adopt a positive mindset and keep in mind that the most remarkable adventures usually come from unexpected situations. Instead of fixating on the inconvenience and worrying about flights cancelled, attempt to alter your perspective and recognize the possibility of exploration and discovery.
Use the extra time to immerse yourself in your current location, learning about the local history, culture, and cuisine. Engage with other travelers, share stories, and exchange recommendations for unique activities or hidden gems in the area. By remaining open-minded and adaptable, you can transform the seemingly negative situation into an enriching and memorable adventure that broadens your horizons and enhances your overall travel experience.
How to Find the Fun in Flight Cancellations?
Seek alternative routes. Embrace the change in plans by researching different routes or transportation methods to reach your destination. This may result in layovers in unconventional travel destinations or unfamiliar cities, offering you the opportunity to discover new places and experiences.
Prolong your stay. If circumstances allow, extend your stay at your current location to fully explore the area, visit lesser-known attractions, and delve into the local culture.
Be spontaneous. Use the unexpected free time from flights cancelled to try new activities, attend local events, or embark on impromptu excursions that you may have missed out on otherwise.
Connect with fellow travelers. While waiting for your next flight, strike up conversations with other passengers who may also be experiencing flight cancellations and exchange travel tips or stories.
Research your options. Take advantage of airport facilities, such as lounges, to relax and research nearby points of interest or hidden gems that can be explored during your extended layover.
Unconventional Travel Destinations to Explore During a Flight Cancellation
When facing a canceled flight, consider seizing the opportunity to venture into unconventional travel destinations nearby. These lesser-known locations can offer unique and authentic experiences, often overshadowed by popular tourist hotspots. You might choose to visit quaint towns or villages, where you can appreciate local architecture and engage with residents, gaining insights into their way of life.
Alternatively, explore nearby natural attractions, such as hidden beaches, serene forests, or picturesque hiking trails, allowing you to connect with the beauty of the surrounding environment. By venturing off the beaten path during your flight cancellation, you will not only enrich your travel experiences but also create unforgettable memories to cherish once you have reached your final destination.
Engaging with Locals: Making Friends and Learning from New Experiences
A flight cancellation can offer a chance to interact with locals, broadening your horizons and creating beautiful memories. Here are some suggestions to help you connect with the local community:
Participate in local events or festivals, where you can dive into the local culture and learn about customs and traditions;
Sign up for a local tour or excursion, as this will give you the opportunity to meet fellow travelers and learn about the area's history;
Sample local dishes, leading to unforgettable culinary experiences and interactions with local chefs and restaurant proprietors.
Turning Your Flight Cancellation into a Memorable Experience
To fully benefit from Schiphol cancelled flights, consider these tips:
Be adaptable and receptive to new experiences. Welcome the unforeseen and be open to engaging in new activities, visiting novel locations, or meeting new people.
Chronicle your adventure. Record your experiences through photos, videos, or journal entries, allowing you to reminisce about your unplanned adventure fondly.
Share your journey. Relay your experiences to friends and family or on social media to encourage others to embrace the positive aspects of canceled flights.
In Conclusion
In this article, we have delved into the bright side of disrupted flights and discussed how to transform "bad luck" into beautiful memories. By welcoming the unforeseen and venturing into unconventional travel destinations, you can turn a frustrating situation into a distinctive and memorable travel experience.
Have you ever converted a flight cancellation into an incredible adventure? Share your story and inspire others to find the bright side in their travel setbacks.