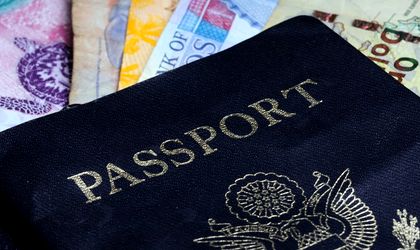 February is a month of celebrating love, with Valentine's Day just around the corner, and having the traditional Dragobete in the same month makes it a time when Romanians are looking to spend a romantic getaway abroad. The cold winter month is also a good time for off-season traveling to most European destinations, as well as a time when travelers are seeking warmer climates. Kiwi.com, a travel-tech company, offers insights regarding where Romanians are traveling this love season.
Compared to the same period in 2022*, the number of bookings made by Romanians on the platform increased by over 88% this year. Most Romanian travelers have chosen destinations that are closer to home, but they also appear to have decided on their vacations in the spur of the moment, as 1 in 4 Romanians who booked their plane tickets through Kiwi.com did so with less than 3 days before their departure date.
44% of Romanian travelers chose short-haul destinations this February, the most popular countries being Italy, Germany, Austria, Turkey and Greece. The most booked cities on Kiwi.com are Milan, Rome, Venice, Vienna and Istanbul. The average ticket price for short-haul trips is 62 EUR. Almost a third – 62% – of Romanians booking return trips are going on city-breaks of up to 3 days to these destinations, 23% plan on spending 4 to 6 days there, while 13% have booked trips of one to two weeks.
Over half of Romanians (53%) plan on going on medium-haul trips to celebrate their love this season, as prices are only slightly higher than for closer destinations, with an average of 79 EUR. The countries that are most visited by Romanians are the UK, Spain, France, Belgium and Ireland, with the most popular cities being London, Brussels, Paris, Barcelona and Dublin. City-breaks are still favored, with 40% of travelers staying up to 3 days at their destinations, while 29% will spend 4 to 6 days on vacation, and another 23% will be spending one to two weeks away.
While only 3% of Romanian travelers chose long-haul trips for this season, they plan on riding out the colder temperatures at home by staying on vacation longer: 47% of those who booked return tickets will spend one to two weeks at their destination, 24% booked stays of 2 to 3 weeks, while 18% plan on spending between 3 weeks and 2 months at their destination. The most popular countries among long-haul travelers are Spain, Thailand, India, the US and Sri Lanka, with the most popular cities all in warmer climates: Tenerife, Colombo, Bangkok, Kathmandu and Las Palmas. The average ticket price for long-haul destinations is 397 EUR.
Romanians seem to prefer warmer climates to celebrate their love this year, and with February being shoulder-season in most European countries, the average prices are considerably lower: for instance, according to Kiwi.com's data, in 2022, Romanians paid, on average, 116 euros on their tickets. Also, with rising interest in mixing work and travel, and working remotely being an option for more and more Romanians, waiting out winter for a couple of weeks in a tropical or subtropical climate sounds like a well thought out plan.
*Bookings made whenever to travel between 3-14 February of each year.