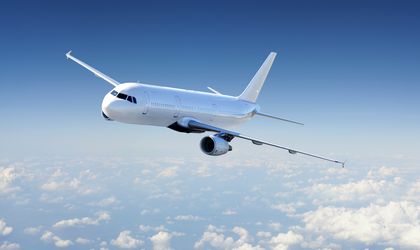 How are Romanians planning their trip and what brings them joy? In March 2023, STEM/MARK conducted a survey for the travel tech company Kiwi.com, to find out what it is that makes people happy when traveling.
The research revealed that Romanians are more excited about seeing new places, visiting friends and family members that live abroad, or travel for a good concert. It seems like Romanians do like to travel and to experience new places, especially after two years in which traveling was a limited activity for the world.
How are Romanians planning their trips?
● More than half of Romanians – 54.3% – said that they are planning their trips in advance so they have a holiday to look forward to;
● 53.1% mentioned that planning makes them happy.
For 38.6% of those surveyed, purchasing a plane ticket or booking accommodation can bring just as much excitement as the actual trip itself. Other 33% enjoy the after effects of traveling, such as being able to share stories and memories. Additionally, 19.9% of respondents feel satisfaction in ticking off another place on their bucket travel list. Overall, it seems that for Romanians travel is not just about the experience itself, but it is about the anticipation, planning and the memories that follow through.
How flexible are Romanians with their travel plan when it comes to planning on a budget?
● Almost half of the Romanians – 45.1% – said that they would change the planned date for of the trip if it will save them money;
● 46.1% of them are following flight deals, booking good offers and travel to places that they weren't originally planning to visit.
Some people (20.3%) are using travel hacks such as taking detours and having layovers in different places to save money and visit more destinations. Others (9.9%) prefer to be spontaneous, simply searching for flights based on their available budget and preferred air travel dates. Only 15.1% answered that they stick to the date and the place they want, no matter the price. Ultimately, the best approach to booking flights depends on personal preferences and Romanians' priorities, whether that means saving money or sticking to the original plan.
What are Romanians most excited about when traveling?
The survey revealed that more than half of Romanians are excited about seeing new places. 59.4% said that they are eager to visit at least one new place where they haven't been before. Another 21.7% answered that they won't settle with just one place to see, but they are excited about going on multiple trips. 16.3% Romanians like to mix travel with seeing friends and families that live abroad. Interestingly, 15.1% are adventurous enough to be
excited about discovering places off the beaten path, while 11.1% stay loyal to a few nights of fun and good music and are eager about traveling for festivals and concerts. Only 6% of Romanians are looking forward to work and travel. No matter if they want to go on an adventure, or just relax with their friends and family that lives abroad, Romanians do like to travel.
*The survey was conducted by STEM/MARK on behalf of Kiwi.com among people aged 18 to 41 from Czechia, Slovakia, Hungary, Poland and Romania, who have traveled abroad for holidays at least twice in the last 6 years. The data was collected in the first week of March 2023 on 500 respondents from each country.