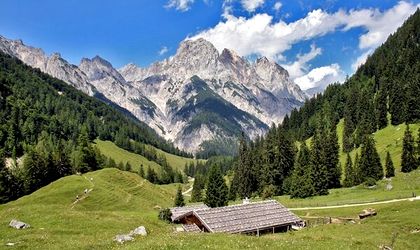 Online travel platform Booking.com has included Romania on a list of the most welcoming countries in the world, based on the opinions of its users.
Booking awarded properties on its platform for the seventh year in a row based on user reviews. This year, over 750,000 properties in 219 countries and territories received a prize from Booking.com.
The most welcoming countries' list was compiled based on the total share of the 2018 Guest Review Award winners, compared to the total amount of eligible properties in each country.
Romania ranked ahead of Hungary, Ireland, Serbia and Greece and below Austria, the Czech Repubilc, Poland and New Zealand.
Destinations also included on the list were: Goreme (Turkey), Slunj (Croatia), Eluanbi (Taiwan), Niagara on the Lake (Canada), Lake Tekapo (New Zealand), Bendigo (Australia), Newport (United States), Nozawa Onsen (Japan), Fernando de Noronha (Brazil) and El Chalten (Argentina).