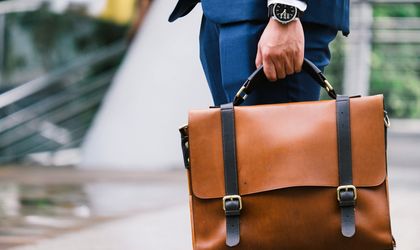 A bag is an essential accessory you require as a businessman. It doesn't just complement your outfit but also helps pack and carry your belongings. While that's the case, shopping for a business bag for men can be overwhelming, especially if you don't know what makes a good bag.
When searching for a bag, you'll want something that suits your business travel needs. If you don't know how to choose the best business bags for men, this article can guide you to ensure you make an informed decision. It explains the most effective strategies when shopping for the right business bag. Read on.
Consider The Type Of The Bag
It pays to know the different types of bags to help choose the best business bags for men. Doing so will help determine what best suits your needs. That said, here are common types of business bags for men.
Professional Business Briefcase
A professional briefcase can be a perfect option for business purposes. It's designed to help those carrying documents, laptops, and other necessary items daily. There are different versions designed to carry more items. Such a bag can be useful when you want to go to a business seminar that'll take a few days before you return home.
Choosing a briefcase made from high quality materials like the designers from Von Baer will ensure your bag lasts a good amount of time, but moreover looks smart for longer, which is important in a business setting where professionalism matters.
Messenger is another type of business bag for men. It's used mainly by men who travel more often. They're designed to help men pack a few documents they require for their job. Therefore, if your business requires you to travel more often, this bag can be ideal for packing your important documents.
A backpack is designed for the daily life of office workers. It's versatile and can conveniently fit into your back. As such, you can walk and move your hands freely. The various backpacks on the market are made differently. Some have one main compartment, while others have many pockets.
As you've seen, there are different types of business bags for men. To pick the most suitable one for you, you can visit augrav.com or any other similar site to find information on how to select the best business bag.
Find A Bag Of The Right Size
Once you identify the type of bag you want for your business travel needs, the next important consideration is the size. This depends on the items you'll be carrying. A small or medium-sized bag might be ideal if you only want to transport a few documents and a laptop.
If you want to carry many items, for instance, when going to a seminar that'll take several days, find a big bag. The idea here is to shop for a bag with enough space for your essentials and belongings. Therefore, before you buy a bag, take a moment to think through what items you want to put inside the bag. This way, you can determine the right size and shop for the best business bag for men.
Put Price Into Consideration
Another vital factor to consider when choosing a business bag is the price. While it's essential to go for a bag that accommodates your budget, don't let price be the main factor influencing your decision. 
Some business bags with low prices can be of poor quality. Such a bag might cost you a lot of money in the long term since they won't last for a long time. Therefore, you'll likely return to the market for a new one soon.
At the same time, know that a high price doesn't always reflect good quality. Some business bags for men have a high price but are of poor quality. Therefore, confirm the price attached to a particular bag reflects its true quality.
Consider The Material Of The Bag
Lastly, ensure the material used to make the bag meets your needs. The material will determine the quality of the bag. If you want a durable and breathable business bag, you can go for the one made of leather. It's strong and durable and lasts longer than bags made from other materials.
Takeaway
There are thousands of business bags for men on the market, so deciding which is right for you can be difficult. The bag you select should efficiently serve you. Only by selecting the right bag can you have a better experience on your business travels. That said, consider implementing the strategies in this article when choosing the best business bag for men.