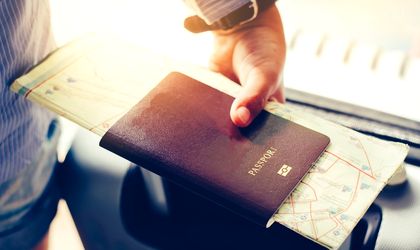 Kiwi.com's comprehensive view of global flight content, shows 2022 being the first year marking the return of normality after the Covid-19 pandemic, seeing not only the return in travel interest but an increase in demand as consumers make up for lost travel time.
Romanians, too, are excited about traveling again – compared to 2019, the number of bookings made on the platform in 2022 increased by 146% while the number of searches exceeded 300 million, almost doubling last year's.
Popular destinations
The most popular countries among Romanian tourists are Italy, the UK, Spain, Germany and France, the same as in 2021. The top 10 list is followed by Greece, Belgium, Austria, Ireland and Turkey.
As far as cities are concerned, travelers still prefer London, Milan, Rome, Brussels and Paris this year. Other popular cities this year include Vienna, Dublin, Barcelona, Madrid and Venice.
Bucharest remains the most popular point of departure for Romanian travelers, and the most booked routes are to London, Milan, Vienna, Brussels and Rome. Other popular departure airports include Cluj International, Iași International, Suceava International and Timișoara Traian Vuia Airport.
This year, the most searched destinations were London (with the number of searches doubling from last year), Barcelona, Milano, Rome and Madrid. In 2022, Romanians visited more than 150 countries, traveling over 600.500.000 kilometers.
Traveler behavior
Romanians have been steadily choosing shorter vacations over the past years. In 2022, most Romanians went on city-breaks of 3 days or fewer (42%), 29% spent 4 to 6 days on vacation, 22% went on vacation for 1 to 2 weeks, and only 4% of Romanians spent up to 3 weeks at their destination.
In terms of booking habits, more and more Romanians are booking trips closer to their departure date. 19% opted for last-minute deals, booking 3 days prior to departure, 11% booked 4 to 6 days in advance, 18% booked 1 to 2 weeks in advance, but most Romanians (30%) booked their trips 3 weeks and up to 2 months in advance.
Romanians spent, on average, 116 EUR (around 570 RON) on their tickets this year. The most popular day for booking tickets on Kiwi.com among Romanians was September 9th, while the day when most Romanians using Kiwi.com traveled was September 15th.
In 2022, most travelers to Romania were Israelis, Italians, French nationals, British citizens and Germans. In total, 188 nationalities visited Romania in 2022. The top incoming routes to Romania this year were London – Bucharest, Tel Aviv – Bucharest, Brussels – Bucharest, Vienna – Bucharest and Milano – Bucharest.
*Data analysis includes bookings made on Kiwi.com between January 1st 2022 – November 30th 2022 for travels whenever in 2022.