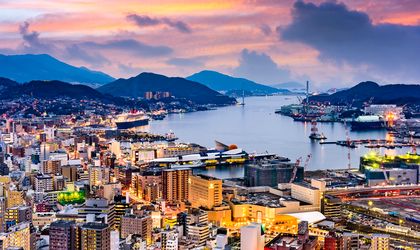 Exact Travel, a travel agency known for its unique and unknown destinations, has announced the addition of several new tour packages to its portfolio. These destinations are located in distant countries that were not traditionally considered tourist destinations 5-10-15 years ago, offering an authentic and unforgettable experience for travelers looking for something different.
Exact Travel specialists have observed a significant increase in tourists' interest in Iran, Laos, and Ethiopia in recent years. Previously considered too difficult to access or potentially unsafe, demand for these countries has increased by an average of 60% in the last year. Exact Travel consultants highly recommend them, considering them an ideal blend of authentic culture, unique spiritual experience, and unmatched scenery.
Here are the top unusual destinations proposed by Exact Travel:
Iran – A country that has recently opened up to tourism, Iran is a land rich in history, culture, and natural beauty. Visitors can explore ancient cities like Isfahan and Shiraz, marvel at the stunning architecture of mosques and palaces, and savor delicious cuisine. Iran has 22 UNESCO World Heritage Sites, including ancient cities like Persepolis and Pasargadae. The country is known for its rich cultural heritage, including poetry, music, and art. Iran has a diverse landscape that includes deserts, mountains, and forests. But what surprised us most were the fantastic kindness, openness, and hospitality of the locals. You will also find the high level of culture and passion for poetry of the average Iranian interesting. There is no Iranian who does not have a volume of Hafez's poems in their home.
Alaska – Known for its rugged wilderness and stunning natural scenery, Alaska offers a unique and unforgettable experience for those seeking adventure. Visitors can witness the Northern Lights, hike through national parks, and even take a cruise to see glaciers and wildlife up close. Alaska is the largest state in the United States by area, covering over 660,000 square miles. The state is home to over 3 million lakes, 3,000 rivers, and 100,000 glaciers. Alaska is known for its abundant wildlife, including bears, moose, caribou, and whales.
A vacation in Alaska would not be complete without visits to the unusual Hubbard Glacier, Anchorage, the state's most populous city, but especially without a photo with the Arctic Circle Sign, located at 66°33' north latitude, which indicates the Arctic Circle. And after such a frozen adventure, a day of relaxation at Chena Hot Springs – hot springs with healing water – and a visit to the Aurora Ice Museum – built from over 1000 tons of ice and snow and kept frozen all year – would be great.
Easter Island – A remote island in the Pacific Ocean, Easter Island is renowned for its mysterious and stunning moai statues. Visitors can explore the island's ancient ruins, learn about the fascinating history and culture of the Rapa Nui people, and enjoy the scenery.
Nagasaki – Known generally for the tragic moment when the second nuclear bomb was dropped on it, Nagasaki actually has a much richer and more interesting history. For centuries, its proximity to the Asian continent gave it an important role in Japan's trade with the outside world. It was the most important of the only a few ports left open to foreigners during Japan's isolation in the Edo period. Dejima, the artificial island made in just 2 years, was the only meeting place between the Western world and Japan where, under strict surveillance, Dutch traders were allowed to live. Also in Nagasaki, you will find Japan's oldest church (Oura Church).
Laos – A country that has remained relatively untouched by tourism, Laos is a country with stunning natural beauty and a rich culture. Visitors can explore ancient temples, take a boat tour along the Mekong River, and hike through amazing national parks. In addition to the well-known attractions, to truly experience the spirit of Laos, visit the night market in Luang Prabang and explore the country's colonial history by walking through the lesser-known parts of the city. If you wake up very early in the morning, you can observe over 200 Buddhist monks leaving monasteries and walking through the city to receive food offered by the faithful who wait for them along the streets. And be sure to try a cruise to the Pak Ou Holy Caves, where there are hundreds of Buddha statues, with stops in the villages on the shore to observe the locals' way of life. And be sure to take a walk through the villages and rice fields to the beautiful turquoise waterfalls of Khuang Sy.
Ethiopia – A country that is rapidly gaining popularity among adventurous travelers, Ethiopia offers a unique and unforgettable experience. Visitors can explore ancient cities like Lalibela and Axum, witness the stunning natural landscapes of the Simien Mountains, and taste delicious cuisine. Ethiopia is one of the oldest countries in the world, with a history dating back over 2,000 years. The country is known for its stunning natural landscapes, including the Simien Mountains, which host endemic species like the gelada baboon. Ethiopia has a unique and flavorful cuisine, which includes dishes like injera, a spongy bread, and doro wat, a spicy chicken stew.
Exact Travel recommends group programs with a tour guide for trips to destinations that are far away and have a unique cultural specificity. All agency tours or cruises include intercontinental air transportation, airport and port taxes, internal flights, transfers and admissions to attractions where applicable. In addition, they work extensively with local guides to obtain as much valuable information about locations as possible. Below are some examples of vacations in the most unusual destinations offered by them:
Treasures of Iran, whose prices start from €1,790 per person in a double room, will take place at 4-5 star hotels on a half-board basis, at the end of September. Keep in mind that a visa is required to enter Iran (€60/person, paid upon registration), but it's not a cause for concern since it's very easy for Romanian citizens to obtain it. To truly capture the unique spirit of Iran, the agency recommends traveling with a local guide who can introduce you to the savoriest aspects of daily life.
Cruise in Alaska and the Arctic Circle – from €3,690 per person for an interior cabin. The vacation starts at the end of August, and 7 of the 13 nights will be spent aboard the Radiance of the Seas with full board, various facilities, and entertainment programs. To make the journey as comfortable as possible, embarkation on the cruise ship takes place in Vancouver after the flight from Bucharest, with return from Seattle. Also, the most time-efficient route to the Arctic Circle is by plane, from Seward to Fairbanks. The single supplement fee (€980/person) to which the single cabin fee is added (calculated upon request) may seem daunting, but the agency will do its best to find you a travel partner to eliminate this extra cost.
Since Easter Island is 3510 km away from the South American continent, and 2-3 days are enough to explore it, Exact Travel recommends including it in a more complex program in South America. More precisely, a tour with an escort in Brazil, Argentina, Chile, and Easter Island, for 13 days between 18.10 – 01.10.2023, with a price of €3350 per person for a double room. To make the most of your vacation time, the agency opts for domestic flights between Rio de Janeiro – Iguazu, Iguazu – Buenos Aires, Buenos Aires – Santiago de Chile. Even to get to Easter Island, the best method is to fly from Santiago de Chile.
Nagasaki's location makes it difficult to include the city as part of a traditional Japan tour. But Exact proposes an innovative solution: a cruise around Japan and South Korea, with stops in Kobe, Hiroshima, Busan, Kanazawa, Aomori, and of course, Nagasaki. The entire adventure lasts for 20 days, and the vacation price is €3850 per person for a double room and a cabin with a window. The package includes air transportation from Bucharest to Tokyo and back (with a stopover in Doha, the shortest route to Japan in terms of duration), airport taxes, accommodation with breakfast at 3-star hotels, 13 nights with full board on board the Diamond Princess, transfers, and entrance fees to attractions, according to the program.
Laos is still shielded from mass tourism, making it even more tempting for those who seek unique destinations. However, it would be a shame to go there without fully immersing yourself in the Indochinese culture. And that's exactly what Exact Travel proposes, a complete tour through Thailand – Cambodia – Laos – Vietnam, over the course of 17 days, with a price of €3950 per person.
The distance to get there is considerable, and the vacation covers a wide area, so it's ideal to use as many flights as possible between the major cities of the countries you visit: Bangkok – Siem Reap / Siem Reap – Luang Prabang / Luang Prabang – Hanoi / Hanoi – Hue / Da Nang – Ho Chi Minh.
Also, considering the local hotel standards, the agency recommends staying in 4-star hotels with breakfast included. The local cuisine is very enticing, so it will be a pleasure to try out the local dishes.
Ethiopia – accompanied circuit in Ethiopia, Roof of Africa, with a price of €2450/person, for a double room. The vacation starts on October 7th and lasts for 9 days, and the timing is optimal for visiting Ethiopia since the temperatures become milder and the rainy season has just ended. The best flight option is Bucharest – Doha – Addis Ababa and return, then a local flight to Bahir Dar. After visiting the attractions in the area – the first capital of the Ethiopian Empire, the community of Ethiopian Jews with its fascinating history, the UNESCO-listed Simien National Park – it is best to take a plane to the emblematic rock-hewn churches of Lalibela. You may find the local cuisine less enticing than in other parts of the world, but it compensates with authenticity and uniqueness. The agency has prepared a dinner with local specialties to surprise you with the most interesting Ethiopian dishes. A nice tip is to always have candies and small gifts for the children who will surely approach you for an honest trade with artisanal objects created by themselves.