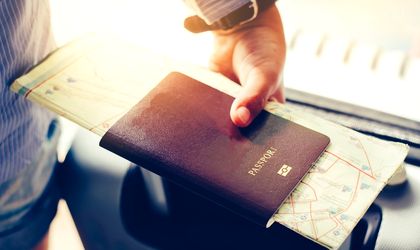 Kiwi.com, a travel-tech company, shares traveling data regarding an overview of Romanians' summer vacations booked on the platform.
According to data from Kiwi.com, the number of bookings made by Romanians for June, July and August increased by over 150%, compared to bookings for the summer of 2021.
The top 5 countries where Romanians chose to spend their summer stays were Italy, Spain, the UK, Germany and Greece, with small shifts from last year's top.
Romanians visited a lot of European cities this summer, the most booked on Kiwi.com being London, Milan, Rome, Brussels and Paris, but they also chose Vienna, Dublin, or Barcelona. Most Romanians traveled outside the country from Bucharest's airport.
In terms of booking habits, according to data from Kiwi.com, although 30% of Romanians planned ahead and booked their summer stays 3 weeks to 2 months in advance, most of them prefered booking last-minute city breaks, with 19% booking less than 3 days in advance, and another 17% booking 1 to 2 weeks ahead. More than half of Romanians booking their summer vacations on Kiwi.com chose longer trips, 32% deciding on stays that were 1 to 2 weeks long, and another 29% vacationed for 4 to 6 days – however, 30% of Romanian travelers chose city breaks of 3 days or less.
In a tricky summer for travelers everywhere, according to data from Kiwi.com, Romanians canceled only around 4% of bookings, similarly to the summer of 2021. Interestingly, twice as many Romanian travelers booked more one way tickets than round trips. Additionally, of the bookings made by Romanians on Kiwi.com, 59% were made by men, and 41% by women.
Europeans everywhere seemed to have missed summer traveling, bookings on Kiwi.com increasing by over 230% compared to bookings for the summer of 2021. Generally, the most popular destinations were Italy, Spain, the UK, Greece and France. The most booked cities were London, Milan, Barcelona, Rome and Paris, but a closer look at European travelers' destination airports shows a preference for Mediterranean islands and ports.