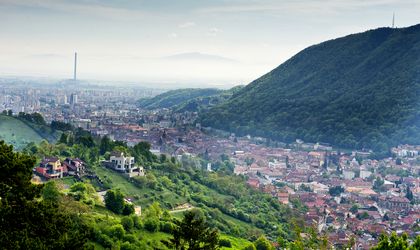 Whether you live in Bucharest and want to escape the urban chaos once in a while or you're just visiting and want to make the most of your trip by visiting other areas besides the city, taking a quick trip to an interesting destination is always a good idea. BR has compiled a list of places you should go to in your one-day trip:
Comana Adventure Park
The adventure park offers three adult tracks of varying difficulty and six tracks for children, as well as zip lines, boats, kayaks, paintball, fishing, table tennis, darts, biking and many other fun activities that can entertain the whole family for an entire day. It's only 50 km away from Bucharest, so you won't lose much time on the road. You should make sure that the weather is friendly for the day and you'll have a great time!
The seaside
This is the most obvious destination during the summer – whether you choose the big city of Constanta, which has some wonderful restaurants and attractions, or one of the popular resorts like Mamaia or Vama Veche, you'll be sure to find a spot you'll never want to leave.
Brasov and nearby mountain towns
Brasov is a beautiful city with plenty of tourist attractions and great restaurants and bars, but if you're driving from Bucharest you can also stop in some of the best mountain resorts in Romania, such as Sinaia, Predeal or Busteni, where you can ski during the winter or walk to the top of the mountains when the weather allows it, as well as visit the legendary Peles or Bran castles.
Slanic Prahova Salt mine
Salt mines are fascinating places, and the one in Slanic is also the largest in Europe, and the air you breathe when you're underground is said to be the cleanest you can find, completely free of pollution. The salt mine is 208 m deep and it has been a tourist attraction since the 1970s. Besides the natural wonders, the salt mine also has fun activities like sports arenas, billiards, art exhibitions or concerts.
Mud Volcanoes 
The mud volcanoes in Buzau County, about 150 km away from Bucharest, are fascinating natural formations located in a 60-acre protected area, formed due to the underground eruptions of gases generated by oilfields hundreds of metres deep. The gas released by the black oil magma penetrates through crevices and fissures, adding up variable amounts of mud and water. Around the volcanoes there is salt efflorescence formed as a crust and there is no vegetation. Many people have said the area resembles the surface of the Moon!
Photos: dreamstime.com