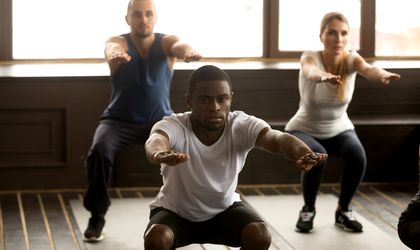 If you are looking to improve yourself in 2022, this guide will provide you with ten tips on how to start and keep the momentum going. For most people, bettering themselves can be a challenge. Talking about it is one thing, but taking action is different.
It's important to consider these tips below to better yourself in many areas of life. Those who take action and stay consistent will notice changes over time. You may look back six months or even a year from now and be proud of how far you've come.
Let's move forward and unveil these ten tips for self-improvement below:
Get rid of alcohol, drugs, etc.
If you are someone who is addicted to drugs or alcohol, there is no better time to quit than right now. Ascendant provides an alcohol detox in Long Island that will help you get on the right path to living an alcohol free life. You can have a good time without the substances that will lower your inhibitions.
When you get rid of these things in life, you will notice a lot of changes. Not only will you notice a lot of physical changes, but also mental ones as well. It may be a challenge and there may be times where you may relapse.
Know that you can get the help you need at any time. Don't be afraid to reach out whenever possible.
Learn a new skill
It's never too late to learn a skill that you know will be fulfilling for you. You can learn how to do something that you've always wanted to do such as painting, cooking a new dish, or something that you can passionately talk about.
If you have a skill that you're not good at, you can always take the time to improve on it. You'll never know when it will come in handy at any point during your life. Practice this skill on a regular basis and you'll have the confidence in doing it every time like it's second nature.
Start exercising regularly
Physical activities such as exercise can be important for your physical health. You can start out small and slow by doing a little bit of cardio. Ideally, you should get this done first thing in the morning and on an empty stomach.
You can also lift weights as well if you want to get stronger. Sign up for a gym membership or get a weight set or equipment and make a small home gym out of it. Consider putting together a list of your fitness goals along with a timeframe of when you want to accomplish them.
If your days are usually busy, do your workouts in the morning. It doesn't have to be a large block of time. You can usually get a good workout done in about 15 to 20 minutes.
Eat healthy
This tip ties in to our last tip on exercising. Doing workouts is only half the battle. Having a healthy diet will be the other half.
Consider getting rid of junk foods such as sugar, processed foods, high fat foods, or anything that may be unhealthy. Fruits, vegetables, even grass fed meats will be your best options for a healthy diet and will provide you with plenty of vitamins, minerals, protein, and more.
If you are planning to lose weight, consider something like intermittent fasting (IF). You can go without food for 16 hours and have an 8 hour time window to eat. There are other variations to practice so find one that may work for you.
 Focus on your finances
Managing money can be a challenge for many people. It can get to the point where they may end up in debt. That can take a long time for someone to get out of.
With that said, it's important to go over how much you are spending every month. What are you spending it on? What expenses are considered non-essential?
Putting together a budget is always a good idea. That way you know what's being spent every month on essential expenses. Also, you'll have a good idea on what you should and shouldn't spend money on.
Journal regularly
If you need to write something down in a notebook, go for it. Write about how you're feeling today or what you're grateful for. Document what you've done today or what you could have done better.
The good news is no one else will be able to see it but you. Journaling your thoughts and feelings can feel therapeutic. Doing it on a regular basis no matter how you do it will help you on your self improvement journey.
You can read through the pages one day and be proud of your progress.
Create a sleep schedule and stick to it
It's tough for a lot of us to sleep so easily. We go to bed at odd hours and wake up close to the time when we need to get to work. Plus, our sleep schedules can be all over the place.
It can get to the point where you could be getting a less than ideal amount. When you're sleep deprived, you may not be able to function properly. It's important to get about 7 to 9 hours of sleep every night.
Before you hit the sack, make sure you shut off your electronics about an hour prior. This also includes your phone. Also, make your sleeping environment more apt towards helping you sleep well.
Challenge yourself to do something in 30 days
Pick a habit you want to build on (preferably a good one). Challenge yourself to get used to it in about 30 days. It can be anything that benefits you like a healthy habit or something else.
Do it for 30 days straight. Even if you usually do it in the morning and missed a time window, find another time throughout the day to get it done. Hold yourself accountable and get it done.
It can be a small thing that takes a few minutes to do. Try it out and it will become second nature.
Let go of your past
You may have done some regretful things in the past. However, it's better to let it go and focus on the future. If you let the past get to you, it will be hard to look at the present and plan what you want is a promising future for yourself.
It may be hard to let things go as memories can keep flooding back. You can try to get rid of things that may remind you of moments of shame and regret. Also, regular therapy could be a good option.
Accept what you can't control
There are some things that we can control. However, there are things that are beyond that. It's important that whatever happens outside of your control, accept it as it is.
No need to be emotional about it. It won't change a thing. Instead, know what you can control because you have the power to do so (like your emotions, aspirations, etc.). Things can happen through no fault of your own.
The real question is: how will you really handle it?