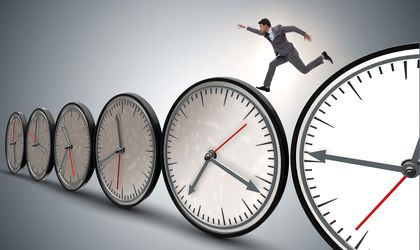 Being constantly late seems to be a disorder, or a disease, for which humanity has not found a cure. Are you a last-minute person never planning your time and being late for meetings, planes, and trains? Or maybe you have such acquaintances causing you trouble and frustration because of their poor time management? 
Anyway, being a last-minute person is not as innocent as you might think. This bad habit can cause people much trouble, and here Ann Opps, a Project Manager at Take My Test Online, shares her insights into dealing with such employees and people in your social environment. 
Who Is a Last-Minute Person? 
People who are regularly late come in different kinds and shapes. Some of them lose track of time and get too involved in one kind of activity, only to forget about a meeting or an arrangement they made for that day. The problem of such absent-minded individuals is that they can't set proper priorities. So, an absent-minded lady can choose a pair of shoes fitting her dress the best for several hours, being late for an important business meeting where her shoes are the last point on the agenda. 
Another type of people who are always late is the so-called "producers." They hate the rigid organization of their schedule and always follow a creative flow, thus being late for important meetings and missing essential deadlines. The problem results from such individuals' over-estimation of their productivity and inability to act as super-humans to meet all deadlines. 
The final category of always-laters is the "deadliner." Such people procrastinate until the very last minute, falsely believing that they will complete the task quicker and better under pressure. As a result, the pressure often gets too high for them to be on time with all the tasks. Besides, such hectic work often causes an overload on their physical and mental resources, leading to quicker burnouts than well-paced, organized work does. 
Consequences of Not Being on Time 
Not being on time is always bad; such people undermine others' schedules, waste money, or stain their reputation. For example, being late with tax payments or payroll may cause you serious financial trouble with tax agencies and employees. Being late to meetings can create a reputation of a disrespectful person for you, with people losing interest in communication or friendship because of such careless treatment. Another side of the medal is the far-reaching health effect of being in a rush and hasting to complete a record number of tasks within a limited time. Such chronic overloads are harmful to your brain, causing some health issues you might not even anticipate. 
Thus, lateness has numerous effects on your life, relationships, and health. So why not address this bad habit proactively so that you resume control over your life and get things done on time? 
5 Effective Tips for Being on Time 
Here are some workable tips for being on time that will transform your time management skill and give you way more time for essential priorities.
#1 Track Your Activities 
In most cases, people are late to meetings or delay the tasks' submissions because they plan much more for the day than they can handle. This problem is typical for those who practice multi-tasking or often get distracted by social media messages or phone calls. As a result of being a Jack of all trades, you can see that out of eight working hours, you actually worked for 3.5 hours. Disappointing, isn't it? So, your task is to identify the activities draining your working time. Once you stop doing that, you will see a productivity boost. 
#2 Oust Distractions 
As research shows, even minor distractions affect productivity. You may spend only 10 seconds reading a message on WhatsApp, but getting back on track with your work will take 3 minutes after that. Is that time waste worth the message from your granny's cousin or friends discussing a place for the evening meeting? If you think of those distractions carefully and remove social media alerts for the working time, you'll be surprised to see that you can be super-productive and punctual.
#3 Set Alerts 
It's natural for people to forget about arrangements and meetings from time to time amid the information overload we're all experiencing. But making people wait for hours only because you forgot about your agreement is the last thing you want. So, not to miss out on the critical events, you need to set alerts – one alert the day before the event (or in the morning, if the event is scheduled for the second part of the day), and one for 1-2 hours before the meeting. In this way, you will be reminded about the planned meeting in advance to adjust your schedule and toss that event into the plan even if you forgot about it. 
#4 Become Emotionally Intelligent 
One of the most effective tips for being on time is to put yourself in the shoes of another person. You may be chronically late, but all your friends come on time, so you never felt the discomfort of waiting for a friend, partner, or colleague for several hours. Once you try to visualize how it feels to be such a "waiter," you might probably treat timeliness more effectively. 
#5 Prioritize Effectively 
Many chronically late people do so not because they want to act badly but because they fail to manage all tasks on time and prioritize things on their schedules. For instance, you might be cleaning your coffee machine or looking for another pair of glasses, knowing that you're already late for an important meeting. In such a situation, you need to ask yourself a question – is the clean coffee machine more important than a new business contract? Can you leave the house with the pair of glasses in your hand, not the ones that you've been desperately looking for? Prioritization helps set the insignificant tasks aside and attending to tasks in the order of their significance. 
Bonus Tip: How to Stop Being Late for Work? 
Chronic lateness for work is a serious problem that millions of people around the world experience. Today, when half of the global workforce works at home, the problem gets even worse. You might think that getting up 10 minutes before the start of your working day is enough to get out of your bed and make a coffee. But home routines, starting from cleaning your teeth to helping your kids set up their school day and having breakfast, can ruin your plans. 
So, how to stop being late for work all the time? The best way out is to delete something non-important from your schedule based on a careful tracking of last days' lateness. What made you turn on the laptop 15 minutes later yesterday? Why did you face the boss's reprimand last week? Analyze those distractions and tailor your schedule accordingly. Besides, you can always adjust your schedule, with earlier alarms and home routines' delegation to other family members, to be on time.