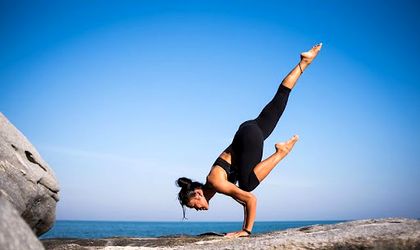 Being healthy is challenging as you are tempted by all sorts of things around you. But maintaining good health will positively influence your physical and mental health. If you do not care for your health, you can increase the risk of diseases or conditions like cancer, stroke, injuries, etc.
Thankfully, there are several ways you can ensure your body stays healthy and active. This article will explore essential things you can do for your health and stay in the best shape of your life. 
Be Active
Being active is one of the best things you can do for your health. Remember, you don't have to be a fitness enthusiast, but you should exercise for a minimum of 20 mins every day or three times a week. When done consistently, these small amounts of exercise will keep you healthy, reduce joint pain, improve mood, and even decrease the risks of different health conditions. However, if you choose to join the gym or a fitness class, that gives you the best chances to stay consistent and get enough physical activity. 
Sleep Well
An average adult should sleep for 7-8 hours per night, but most people struggle to do so. Even if they do, there is a decrease in sleep quality due to certain lifestyle decisions. Continuous lack of sleep is dangerous as it will impact your mood, weaken your immune system, make you lethargic, and even lead to diseases. So make sure that you make the necessary adjustments in your bedtime routine so you can fall asleep faster and better. 
Don't Smoke 
Smoking is dangerous for your health, and it has been proven to cause harm to your body, especially cancer-related problems. So if you are a smoker, it is never too late to stop, as your body will begin to recover and function at its optimal level once again. Apart from cancer, smoking can also lead to heart problems, which can lead to a stroke or heart attack. Ensure you incorporate healthy habits because even passive smoking can be very harmful. 
Eat the Right Foods 
Today, you will find several types of healthy foods in the market that promote good health. However, the best thing you can do is eat a lot of fruits and vegetables as they offer a number of nutrients that will keep you active. Making healthy food choices is crucial for your health as it helps regulate blood pressure, cholesterol, and diabetes and even reduces the risk of malnutrition. A colorful plate of fresh fruits and vegetables can be a great addition to your daily diet. Here are some quick tips that you can use to improve your gut health today. 
Manage Stress 
Stress, anxiety, and depression take a huge toll on your mental health but can also negatively impact your overall health. If you do not handle your mental health well, it could cause various health problems like blood pressure, heart disease, etc. We all go through stress at some point in life, so we must manage it. Learn different techniques to calm yourself or visit a therapist regularly to stay healthy. NAD supplements can be an excellent choice as it monitors your blood pressure and helps you stay healthier; learn everything you need to know about NAD here. 
Maintain a Healthy Weight 
Maintaining a healthy weight is one of the most challenging things, but it is vital for your health. Being overweight increases the risks of health problems or diseases such as heart attack, arthritis, diabetes, stroke, and so much more. You must watch your weight and make the necessary changes that are required for your health. Lifestyle changes are the easiest way to improve your health, or you can speak to a doctor to learn more about your weight. 
Regular Check-Up 
Make sure you have regular check-ups with your doctor to find any health-related problems before they become serious. It is one of the most effective ways to stay healthy. During this time, you can even get tested and screened for different health issues or even ensure that you are up to date with all vaccinations. A blood test FBC (Full Blood Count) can be included in your regular check-up to help monitor your overall health. An FBC can detect abnormalities in your red and white blood cells, as well as hemoglobin levels, which can indicate conditions such as anemia, infection, or leukemia. If you have health insurance, getting your treatment or check-up can be easy and won't put a dent in your wallet. Read the benefits of private health insurance here. 
Final Thoughts 
These are seven important things you should do for your health to live your life at its optimal. Remember that no two people are the same, so you must explore and find the right solutions or methods to maintain your health. But once you do, you will feel more active, energized, and motivated to live your life to the fullest.