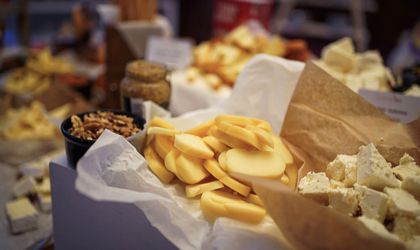 A new brunch concept, Bubble On Sunday Sparkling Brunch, was announced today by JW Marriott Bucharest Grand Hotel. The hotel proposes a new gastronomic experience to be shared with friends and family in a special setting.
Clients would enjoy one of the most varied culinary experiences for a brunch in Bucharest, enhanced by 10 live cooking stations, live music and a special children club. The space dedicated to the new brunch experience will encompass all 3 restaurants and lounges of the hotel: Cucina – The Italian Kitchen, JW Steakhouse and Vienna Lounge. Such a generous space will allow clients to enjoy all the chef's specialties, more than 200 dishes from all over the world.
"Cooking and cuisine are ways to communicate values and feelings. We wanted to underline this aspect with this new brunch concept offering clients a unique, diverse and relaxing culinary experience. Our goal is to make Bubble On that moment people look forward to all week, knowing they will find an amazing experience." Said Tino Lindner, General Manager of the JW Marriott Bucharest Grand Hotel.
The JW Marriott Bucharest Grand Hotel brunches will also surprise clients with their diversified local and international themes. Currently, the brunch is composed of areas such as sushi, Indian, Mexican, Chinese, live fish cooking station, cheese station, Italian cold cuts and many more. A variety of meats, including Black Angus beef, is available weekly at the carving station. The sweets buffet is also a must-go place, with a 30 Kg chocolate fountain, the famous JW Cheesecake, Thai ice-cream or a cotton candy booth that will remind you of a theme park.
Nicolae Lica, Executive Chef, will select new dishes weekly, while during the winter holidays, the brunch will include a variety of traditional Romanian dishes. The price for a brunch package ranges from LEI 275 to LEI 375, while members of the loyalty program, Club Connoisseur, can enjoy discounts of up to 25%.