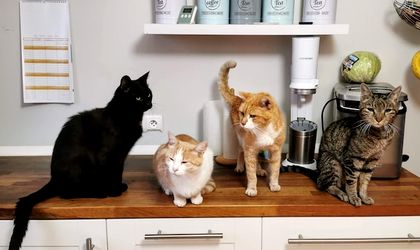 Since ancient times, people have had special feelings for cats. It is these flexible and graceful, fluffy, and warm creatures that bring joy and peace. In recent years, for people, cats have become not only a source of warmth and comfort but also a sign of status, if a cat or cat is an elite breed. In addition, a purebred cat is an expensive and valuable gift. Therefore, the breeding of cats is not just a pleasant hobby. If you approach this business wisely, such a business can bring real profits.
If you love cats so much that you are willing to devote a significant portion of your time to them, it makes sense to organize a business for the breeding of cats. Indeed, from the outside, it seems that this business can be quite profitable, because thoroughbred cats with good pedigrees are highly prized and, accordingly, are expensive. The cost of a kitten ranges from a hundred to ten thousand dollars.
Where to begin
Choose several breeds and study them in detail. It will be good to buy books about the breed you have chosen. Thoroughly review all sources, both literary and electronic. Checklist for breed selection:
Standard parameters;
Genetics (use cat breed test kit);
Food regulations (for example, sphinxes need special food due to their increased metabolism);
Bathing, brushing, the appearance of teeth, claws, etc.
Buying kittens for breeding
Animals need to get used to you from the beginning, and they need to be educated, and at a young age, they absorb training better. For breeding, you should buy only from elite catteries. Kittens should have documents (pedigree, veterinary certificate, etc.). To avoid any mishaps, take a breed expert with you – he will help you determine if the kittens and parents have flaws in appearance, which could affect the future offspring (your own knowledge is certainly good, but two heads are better).
If you manage to find a pet without defects, you can safely attend the show. After all, those animals are show class! Cups, medals, rosettes, and letters of commendation are not only beautiful keepsakes but also reasons to raise the price for a litter of kittens.
Cat Maintenance
What goes into the cost of keeping cats? You will need to consider the costs below per 10 pairs.
Quality food. Food can be industrial, natural, or mixed. Industrial feed will require a large outlay. The quality of the feed affects how good the offspring will be and how healthy the parents themselves will be, so it is worth using the proven premium feed, on which you should not skimp.
Grooming products. Proper care of the animals' fur requires high-quality shampoos and combs. This is especially true for long-haired breeds.
Medicines and prophylaxis. Any animal needs periodic treatment against fleas and worms. A separate item of expenditure is vaccinations, and you will need to get a veterinary passport. Vaccinations are done from 2 months of age and 3 times during the first year of a kitten's life. There will also be a cost for medications and veterinarian services if the cat is sick.
Play environment. Your pet may need small toys, and if you want you can build or buy a whole play complex. It also makes sense to buy dog beds, cat houses, and kennels.
Selling kittens
There are several ways to announce that you have pedigree kittens and want to sell them.
Bulletin boards;
Newspapers and magazines;
Cat shows;
Forums;
The most expensive, but more effective way to sell. On your website you have an opportunity to write to all your contacts, to tell more about your kennel, to publish all sorts of pictures of your kittens. The kitten should be prepared for sale, he must "understand" what is life like in an apartment, know the litter box, and it makes sense to develop a diet for him.
Conclusion
If you are willing to invest effort and money in this business and have extensive knowledge in this area, you have a chance to recoup all investments. However, this investment is risky, as the profits may not match the kennel owner's wishes due to the lack of guarantees.