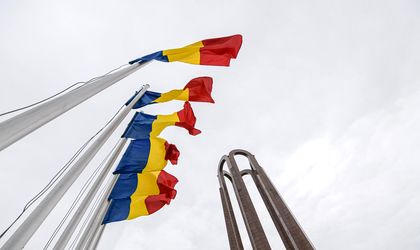 The 104th Anniversary of the Great Union is celebrated today across Romania, but also across its borders, where the Romanian diaspora, estimated at 4–12 million people, lives. December 1st is the date on which the union of Transylvania with Romania was proclaimed, being officially established as National Day after the Romanian Revolution of 1989, and celebrates the unification not only of Transylvania, but also of Bessarabia and Bukovina and parts of Banat, Crișana and Maramureș with the Romanian Kingdom. Bessarabia and Bukovina had joined with the Kingdom of Romania earlier in 1918, while Dobrudja had been part of the old Kingdom since 1878.
The National Day was celebrated with the traditional military parades held in several important cities across the country, including Alba Iulia, where the Union of Transylvania and Romania was proclaimed 104 years ago. The country's largest military parade takes place in Bucharest's Arcul de Triumf Square, in the presence of President Klaus Iohannis and numerous politicians, representatives of civil society and the diplomatic corps. "Happy birthday, Romania!" the President wrote on Twitter, posting a video with the national anthem as background music.
La mulți ani, România! pic.twitter.com/muHgvwXw5Q

— Klaus Iohannis (@KlausIohannis) December 1, 2022

Just like in previous years, Google celebrated the Romanian National Day with a doodle representing the Romanian flag.
"Happy birthday Romania and to all that feel Romanian today! We are happy to help millions of those that want to search for information, those that want to listen to their favorite music, those that want to make their companies more agile in the cloud, those that want to get somewhere, especially home, the pupils that want to prepare for a better future, those that translate their questions and get answers faster! Cheers for celebrating Romania!" Elisabeta Moraru, Country Director at Google Romania shared on LinkedIn.
Messages for the National Day also came from the Romanian business community.
"I wish a happy National Day to all Romanians and to all that love this beautiful country. To all who wished to live free with their fellow people, to all who understood that together something greater can be achieved, to all who imagined a country for all kin spirits beyond ethnicity, to all who celebrated the union of historical provinces hopeful that it is down to them to change their destinies. And I wish Romanians to keep the happy and joyful spirit that made them dance the "hora" in towns and villages 104 years ago." Nawaf Salameh, Chairman and Founder of Alexandrion Group wrote on Facebook.
Business Review also says "La mulți ani, România" and wishes a happy National Day to all Romanians and sends its best wishes to all those living, working, or doing business in our country, regardless of their nationality!
Photo: dreamstime.com