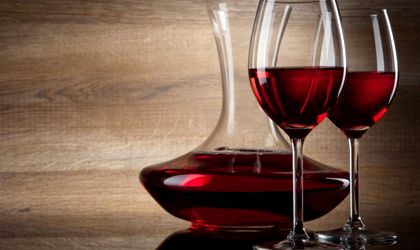 The phrase "Romanian wine" will be used only for drinks made exclusively using Romanian grapes, and manufacturers will have to place the national flag on their labels, according to a law passed on Wednesday by the Parliament, profit.ro reports
The law also states that the first Sunday in October will be known as the national day of gastronomy and Romanian wine, and used as an opportunity to promote traditional Romanian products. The proposed date for this celebration was initially September 11, based on a figure celebrated in the Orthodox calendar, but it was deemed inappropriate due to the association with the 9/11 attacks; later, it was moved to September 15, but senators didn't like this date due to the fact that it's usually known as the first day of school. Finally, they set the date for the first Sunday in October.
The project was introduced by PSD MP Mihai Mohaci and will have to be signed into law by President Iohannis.