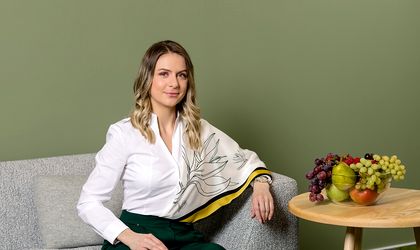 Nestlé, the largest food and beverages company in the world, constantly maintains direct contact with the consumers of its products, aiming to identify both food preferences and changes in the gastronomic and family habits of Romanians. Surveys on different topics are an effective tool in identifying these preferences and habits, such as the one related to the family decision about "what we eat today".
Thus, the latest Nestlé survey carried out in partnership with Itsy Bitsy and Asociația Părinților Isteți among its listeners revealed that 65% of families with children decide together with the little ones what the menu of the day will look like. In 35% of families with children, the decision is made by an adult, with the children not being involved that much.
On the contrary, in almost half of the families without children, the decision about "what we eat today" is made by mutual agreement among the family members. In another 43% of families, the decision is made by only one member, and in 6% of cases the decision belongs to an extended family member, such as grandparents.
"Such statistics are useful for the correct furtherance of Nestlé's balanced nutrition concepts, such as NutriPorția, a method that can help you prepare balanced meals for children and the whole family, considering two essential principles: variety and quantity", says Nicoleta Tupiță, authorized dietitian and Nutrition Manager Nestlé South East Market.
On the other hand, the study carried out by Nestlé together with the market research agency Masmi, found that Romanians are used to having two main meals a day, plus a snack. Breakfast is consumed daily by 57% of adults, but still 1 in 10 Romanians does not eat breakfast. Among children, the popularity of breakfast is much higher, with 70% of those over 10 eating breakfast daily and over 80% of those under 9 eating breakfast daily as well. Dinner and lunch are consumed daily by 70% of Romanians. Families with children tend to be more organized when it comes to the timing of the main meals, while those without children have main meals later. For example, families with children have dinner between 18-20:00, complying more with the nutritional recommendations regarding mealtimes, compared to those without children who often have dinner after 21:00.
More than half of respondents try to eat a balanced meal two to five times a week, while about a quarter have a balanced lunch and/or dinner every day, and another quarter rarely have a balanced meal.
Furthermore, the consumption of fruits and vegetables does not meet the recommendations, only a little over 20% of adults and 30% of children consume 2-3 portions of vegetables or fruits per day, fruits being the more popular choice among all the age groups studied. Unfortunately, 27% of adults do not consume vegetables daily, a percentage that is also reflected in children over 10 years old, among whom 32% do not consume vegetables daily.
6 out of 10 Romanians believe that NutriPorția can help them have more nutritionally balanced meals. NutriPorția is more than a plate, it is a nutritional method that guides you to the right proportions from each food group for the main meals of the day. The plate is divided into 3 parts that guide in a way that half of the plate is filled with vegetables and greens, a quarter with protein-rich foods, and a quarter with grains/pasta/rice and other carbohydrate sources.