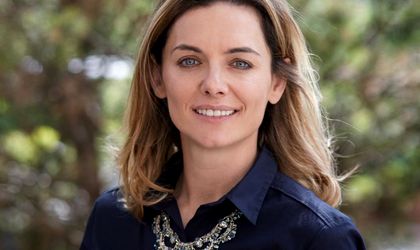 Harvest Wine Festival by RO-Wine, a gathering celebrating new harvest wines, will take place in Bucharest on September 28-29, within the Timpuri Noi Square complex, at Biutiful Downtown / Carnivale Food Market, focusing on the red wines of 2018 and the white wines of 2019, which are still a few steps away from unveiling their true potential, but already able to describe what the 2020 wine market will taste like. To find out more about the upcoming event, Business Review caught up with Marinela V. Ardelean, the co-founder of RO-Wine Festival. 
Wine festivals and wine-related events have become very popular. What makes RO-Wine Harvest Wine Festival special?
Each and every wine-related event in Romania has something of its own, and this works in the best interest of the consumers, since they know what to expect from each of them. The Harvest Festival is the first to focus on new wines. We're not attempting to turn it into a Novello or Beaujolais-type event; we want to draw the line after the harvest and have a forecast for the way the wine market will look like in the coming year, see which areas have had the most spectacular results, which trends are followed or ignored by producers and other significant data that may prove useful to both consumers and restaurant owners.
Do you target Harvest Wine Festival to buyers (HORECA) or to wine enthusiasts?
Clearly both, even though restaurant owners and managers have more to learn from such a festival. The increasing diversity on the wine market makes customers step back a little bit and wait for competent recommendations, instead of trying a wine as soon as it comes on the market. Meanwhile, the restaurant owners and managers can better estimate the value of their listed wines and prepare for the future season. I think the Harvest Festival is a discovery opportunity for final customers and a source of knowledge and information for wine-related businesses.
After 5,000 participants and 90 exhibitors at the spring Wine Festival, what numbers are expected at Harvest Wine Festival?
To be fair, since its the first edition, it's a niche event and we have a smaller and newer venue hosting the festival, we hope to see around 3,000 visitors and about 60 exhibitors.
As this festival is the first to propose new wines to the public, what wines we should expect to taste at the event?
Fine wines, for sure. We'll have some wines being introduced to the public for the first time, such as the first sparkling wine from Avincis, we'll also have barrel / tank samples of wines yet to be released. Following the model of RO-Wine, each producer can bring five samples of his wines, plus a "new harvest" wine. 
Since I'll taste myself all the wines before the festival, rest assured there will only be good wines. We also tried to cover all price ranges, in order to better accomodate all consumer categories. Regarding imports – visitors can meet some foreign producers who come to Romania for the first time – directly or via local importers – but also new wines from producers already active on the local market.
Biutiful Downtown/Carnivale Food Market is a bold choice for a wine event at this scale. Is Harvest Wine Festival also a mix between enology and gastronomy? If so, what is your proposal?
We already included a gastronomy section in our RO Wine festival, mostly gourmet products, and it worked out great. Now, since we'll be dealing with new, fresh wines, designed for an younger, active and more involved audience, we'll approach the urban cuisine by including live cooking shows.

Looking back at the previous editions can we talk about a mature market for premium wines in Romania? Are Romanian producers ready to face international competition? 
The question is trickier that it seems at first sight. We have a pretty large and still growing class of premium wine consumers, connaisseurs, let's say, but when we say "large", it's by comparing it to what happened 10-15 years ago. I think that the slow formation of a strong middle class still makes wine a strange product for many of its potential customers. Some were scared away, thinking you need a lot of knowledge in order to properly enjoy wine, others simply never got familiar with it… We're still a long way from being a market like the UK or France, but these things never happen overnight anyway. Still, it's good to know that we're on the right track. The growth is still slow, but it's steady, new producers come on the market every year, some of them focus on their local markets, as they should, and I've even seen efforts by large retail companies to support these local producers so, in all, I am optimistic about the future of the local wine market.
When it comes to exports, my honest opinion is that very few producers are ready to go to battle on the mature markets. Some may play the "original", or "authentic" or "intriguing" card, but in the end it all comes down to the price – most of the time, for most consumers. From this point of view, I'd say that most ex-cellar prices need to be adjusted if we were to stand a chance on the international market.