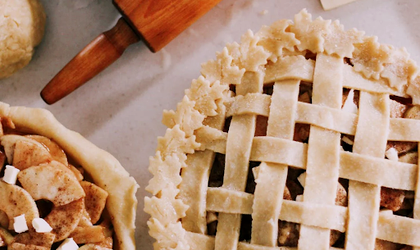 Having a passion for something is a beautiful thing; it means actually enjoying doing something rather than just slogging through whatever it is you are doing because you have to. And when you can turn that passion into a profit for yourself, you have truly struck gold and can boast of a luxury that few people have. Say you love baking. You love handling the dough and decorating your perfect creation, smelling the aromas of it baking in the oven, and watching it turn golden and delicious. It is the perfect pastime for you; you feel happiest and most content when you are in the kitchen, baking your treats. And you want to turn this passion into some way that makes a profit, so you can make a living doing something you love. Of course you do; who wouldn't? Well, for most people, it is not exactly an option, but luckily for you, we are here to help you turn your passion for baking into a profit.
Pros and Cons
So before making any final decisions, you should obviously first carefully weigh the pros and cons of this new venture, turning your hobby into an actual business. For example, an obvious advantage would be being able to earn money doing something you enjoy, and on top of that, you obviously already have a lot of experience, which will make the job a piece of cake, no pun intended. On the other hand, do not forget that all food-related establishments or businesses require a number of licenses. Additionally, unlike at home, you will have to deal with tough competitors and give it your all to outshine them. Weigh everything carefully, take your time, and make your decision. 
Quality Equipment
Before even considering what you are going to bake, you must first think of equipment. You want to invest in the very best quality equipment, and the world of Gaux has you covered so that you can start your baking with no compromises. Also, do not hesitate to invest in other essential gadgets, such as cooling racks, food processors, mixers, and pastry brushes, that will all make your life easier in a myriad of little ways. The last thing you want when starting out is for your equipment to fail because it was subpar. It is worth it to go the extra mile to get the highest quality possible. 
What Are You Going to Sell?
Now you have to start setting clear goals for yourself and deciding what kind of baked goods you want to sell. It is highly advisable to start small and select a few products that will soon become your trademark. Once you have attracted a few customers and expanded your business, it will become much easier and more convenient to experiment a bit further with new ideas and come up with more innovative recipes. Finally, do not forget to pay a little extra attention to decoration too, as this detail can turn even an ordinary-looking pastry into a true work of art, dazzling the eyes. 
Viable Marketing Plan
You may be a master of the culinary arts, but if you do not advertise your business properly, do not be shocked if things do not end up the way you imagined, and you do not have lines of people expectantly waiting at your door. Instead of waiting for potential customers to discover you on their own, start by printing flyers and distributing them in your neighborhood. This will help garner a bit of local attention, but the real platform you want to give attention to is social media. Facebook, Instagram, and YouTube are all incredibly powerful tools, and utilizing them well means the battle is already half-won. Make pictures, make a few trailers, introduce yourself to the world, interact with the internet, and you will quickly start to see actual feedback. Presentation is everything, especially when it comes to a visual medium like the internet, where people cannot smell your delicious baked goods or touch them, so you have to work a little extra on really making them pop out on the screen and getting the attention of whoever is scrolling through their feed. 
There is so much more to be said about turning your passion into a business, but now you know the basics of getting started on your own, and as you work, you will automatically learn all the little details that are impossible for anyone not working in the same space to understand. Grow, learn, and make a living doing what you love.