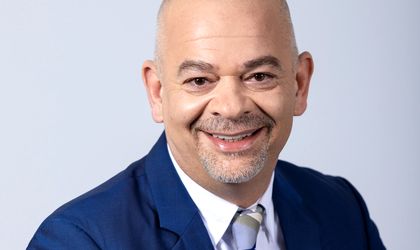 Bergenbier S.A., part of the Molson Coors group, launches two products with 0.0% alcohol in the premium segment. Staropramen 0.0 and Stella Artois 0.0 strengthen the company's portfolio, which in recent years has expanded both the in the alcohol-free zone and beyond beer, through beer and juice mixes.
By Romanita Oprea
"The category of non-alcoholic beers is a territory with sustainable growth. Moreover, the segment currently has approximately 3% of the beer market in Romania, being on an upward trend. We are always attentive to the needs of consumers and are proud to come up with alcohol-free versions of some of the strongest brands on the market: Staropramen and Stella Artois. Through these launches, our company continues the path of portfolio diversification and promotes responsible consumption at any time of the day", points out Mihai Voicu, General Manager of Bergenbier S.A.
Staropramen 0.0 enjoys a special production method, which ensures the same distinct and savory taste as alcoholic lager beer. It addresses consumers who do not have to make any kind of compromise when it comes to the refreshing taste of beer with 0.0% alcohol.
Stella Artois 0.0 continues the story of the premium brand founded in 1366 in Leuven, Belgium and replaces the non-alcoholic version of the brand in the Bergenbier S.A. portfolio. The new assortment turns any consumption occasion into a special one thanks to its refined taste, being a beer suitable for meals with loved ones.
"We look carefully at market trends and see that new generations of adult consumers are looking for alcohol-free versions of their favorite brands. Staropramen and Stella Artois play in an extremely competitive segment, and we believe that with the 0.0% alcohol alternatives we have good premises to strengthen our position and continue expanding the portfolio", adds Teodora Agafiței, Bergenbier S.A. Marketing Director.
The 0.0 Staropramen and Stella Artois 0.0 variants are available in Romania starting February, in off-trade and on-trade stores, in 0.5l aluminum cans and 0.33l bottles.