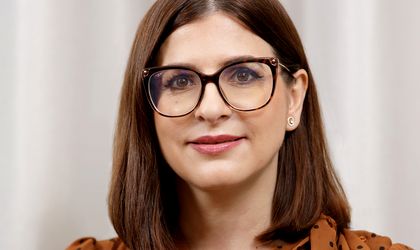 Douglas, one of the leading premium beauty platforms in Europe, announces the launch of the RO Brands category dedicated to local beauty brands and invites consumers to recommend brands they love to be included in the new category. The goal of this launch is to support local brands and to ensure consumers find the products they are looking for.
RO Brands, the newly launched category on www.douglas.ro, includes up to date 14 Romanian cosmetic and beauty brands: Apiterra, Bioten, Cupio, Deplin, Elmiplant, Essence de Roumanie, Gerovital, Iehana, Kinga Varga, NN Cosmetics, Nuca Organic, Raftul cu Miresme, Skin Novels, and Tie-me-up. With a total of 250 products as of today, the new segment offers products for personal hygiene, skin and body care, makeup and accessories, fragrances.
The concept of RO Brands was born out of love for the local business: local beauty, local brands and local involvement. With this new category, Douglas aims to support the enlisted brands, bring more awareness towards them and help develop the Romanian cosmetics industry, while also providing customers with the Romanian products they love by providing an already popular platform to local brands.
In order to expand RO Brands, Douglas invites all Romanians to nominate the Romanian cosmetics and beauty brands they enjoy using and which they would like to find on the Douglas online platform. All they have to do is to send an email to robrands@douglas.ro including the name of their favourite Romanian brand, the link to the brand website or other online presence and why they think the brand should be available on Douglas' online shop.
Lavinia Ivas, Country Manager Douglas Romania: "As the leading premium beauty platform in Europe, Douglas aims to be more than an e-commerce business: our goal is to be a platform for those excellent local brands that might not enjoy the recognition and exposure they deserve. This is exactly the reason RO Brands has come to our focus – and why we also want to hear from our customers. Providing them with the cosmetics they love is one of our main priorities"
In addition to the invitation to consumers to nominate their favourite brands, Douglas is continuously looking towards developing RO Brands – besides the 14 brands already listed, the Commercial department of the company is intensely scouting the Romanian market for products and cosmetics producers to build up this new segment.