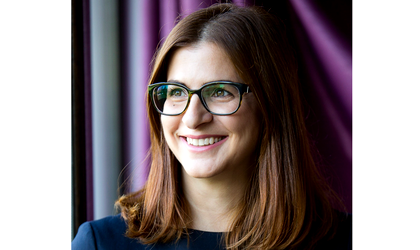 DOUGLAS, Europe's leading premium beauty platform, announces the doubling of the number of Romanian brands included in the RO Brands category. The category was launched in 2020 to support local brands and give consumers the chance to buy cosmetics from as many local manufacturers as possible.
RO Brands, the category launched last year on the Douglas.ro online platform, now includes over 30 brands from all over the country. In addition to the 14 brands at launch, Cottonino, Dr. Elena Martin, Folly Fire, Hygienium, IBrows, Infinitum, Ivatherm, Mayie, Meloni, Pellamar, Reia, Senzate, Sheika, Sempasi, Synergy Therm, and Wawa Fresh Cosmetics have been added. With over 1,200 references available on the platform, the RO Brands category includes personal hygiene, body and facial care, makeup, accessories and fragrances.
A significant percentage of the brands added to the RO Brands category during the year came as a result of nominations made by consumers at launch, when Romanians expressed their preferences for local cosmetics brands that they love and would like to find on the DOUGLAS online platform. Among the most frequently nominated brands were Wawa Fresh Cosmetics, Mayie, Pellamar, and Tie Me Up.
By creating the RO Brands category, DOUGLAS offers customers the local products they love, through a platform they already know and which delivers nationwide. This year, with the launch of the winter holiday campaign "RO Brands – Daruieste Romaneste", DOUGLAS invites consumers to create small joys for their loved ones and support local entrepreneurs by purchasing excellent local products. In doing so, DOUGLAS strengthens the presence of Romanian brands in its portfolio and aims to draw even more attention to them, contributing to the development of the Romanian cosmetics industry.
"With the help of our team of professionals and DOUGLAS customers, we have been steadily developing this category throughout the year and have managed to turn RO Brands into a platform for those local brands that offer excellent products but do not necessarily enjoy the exposure and recognition they deserve. Of course, we will continue and the first step we've already taken is to officially register the RO Brands brand. In addition, in the coming period, we aim to offer our customers the opportunity to support local entrepreneurs through the RO Brands – Daruieste Romaneste campaign. We want this category to become synonymous with Romanian excellence in cosmetics", says Lavinia Ivas, Country Manager DOUGLAS Romania.
In 2022, DOUGLAS continues to actively develop the RO Brands segment. In addition to the 30 brands already listed on the platform, the company's commercial department is intensively researching the Romanian market looking for new local cosmetics producers.
A.M. Filip