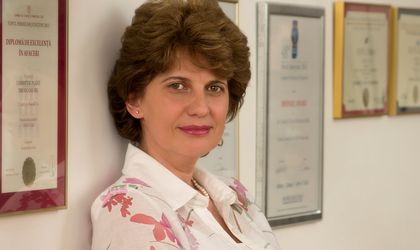 Ending a difficult year, characterized by new rules and finding fast and competitive solutions, COSMETIC PLANT managed to keep its position in the top of Romanian cosmetics companies by launching new and innovative products, reorganization and redesign of the product portfolio and an average monthly increase in online sales of 73%. 
The year started with the extension of shelf distribution of the new Face Care range (launched in November 2019), followed by online integrated campaigns.
In spring, two more products completed the Body Care range: hand sanitizing gel and lotion.
Following the innovation plan, in summer, a new range was launched – OZON Sun Care, sunscreen creams and emulsions based on an innovative ingredient, ozonated olive oil.
In the second part of 2019, 8 more innovative products have been launched: 4D hyaluronic acid ampoules, Vitamin C Tetra ampoules, SKIN BOOST sets with Vitamin C Tetra for 30+, 40+, 50+ ages segments and 3 micellar waters (for dry, sensible and all skin types).
The company operated major changes with respect to the redesign of product portfolio. Starting with 2020, two ranges have been clearly defined: essential – containing mainstream and classical products in a new package and fusion – containing products from the Face Care range, launched at the end of 2019.
Due to the dynamic of online channel, within January – October, COSMETIC PLANT reached an average monthly increase in online sales of 73%, comparing to the same period in 2019.
This year the fusion range represents 20% of total value sales within skin care products category.
The products in the essential range had the highest sales value: hand creams (average increase of 24%), Vitamin C Plus products (average of 20%) and the highest increase was registered by the products based on marigold recipes, 30%.
In May, the company enriched its nine international awards gallery with three more medals – one gold and two silver – won at the most important international contest for product's quality in the world, World Quality Selections, organized by Monde Selection, Bruxelles. The winning products are part of the new fusion range, launched in November 2019: 4D concentrated anti-wrinkle serum with hyaluronic acid & green tea extract (gold award), CDB mattifying moisturizing cream (cannabidiol) & organic rice powder and Revitalizing anti-wrinkle cream with Olea Vita & organic olive oil (silver awards).
"Considering the challenges we had to face this year and the lack of predictability we confront with, we are satisfied with the results and what we have achieved so far. The current economical situation has been the perfect test for company's development and relaunch strategy we began last year and now we have the proof that the strategic steps we made were the correct ones. Sales increase and the obvious interest in the new launched products are a sign that Romanian customers appreciate local products and place them on their top of list. We will continue to invest in research programs in order to find innovative and efficient ingredients to create new products. As a result of the constant expansion of our distribution system, the increase of our market share and diversifying our product portfolio, we plan to make new investments in the automation of the production processes and in enlarging the storage space. Not least, nest year we intend to access European funs to build a new factory. For this year, we estimate a turnover of 11,3 mil. lei, very close to the one we had in 2019. But December is still at the beginning and, usually, in this time of the year the number of orders increase", says Susana László, General Manager and Co-owner COSMETIC PLANT.