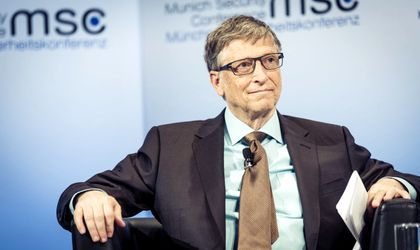 Bill Gates says he reads about 50 books every year – one per week. And every year, he releases a list of book recommendations that avid readers always look forward to. Earlier this month, however, the billionaire revealed some of his top picks in a list on recommendation app Likewise, called "Books that shaped how I think about the world."
"These books make me optimistic about the world and help me understand the role of innovation in driving progress," he added.
Energy and Civilization: A History (Vaclav Smil)
 Gates claims Czech-Canadian environmental scientist Vaclav Smil is one of his all-time favourite authors. The book provides a comprehensive account of the history of energy and how major changes in energy consumption have shaped society.
Enlightenment Now: The Case for Reason, Science, Humanism, and Progress (Steven Pinker)
In an earlier review, Gates wrote that this is his new favourite book of all time. The book tackles one of the biggest questions facing humanity: is the world getting better or worse? Pinker finds it's actually getting better than we might think, backing up his argument with statistics and evidence.
Factfulness: Ten Reasons We're Wrong About the World – and Why Things Are Better Than You Think (Hans Rosling)
Similarly to Enlightenment Now, this book offers an optimistic view over the world. Gates enjoyed it so much that he pledged to give a free copy to every 2018 college graduate in the US.
Sapiens: A Brief History of Humankind (Yuval Noah Harari)
This book was released in 2015 and it offers a fascinating narrative of how biology and history have defined humanity.
"It's so provocative and raises so many questions about human history that I knew it would spark great conversations around the dinner table. It didn't disappoint," Gates wrote in a blog post.